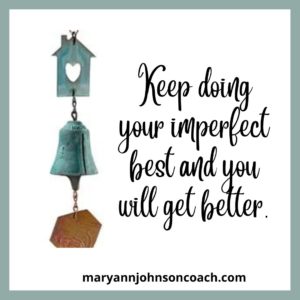 You don't always know the impact for good you have on your kids and others, even when you aren't perfect. Just a couple of weeks ago this was brought home to me. I went to my sister's home and her daughter was there with her son Jordan.
Jordan is nineteen. I hadn't seen him for a few years. But when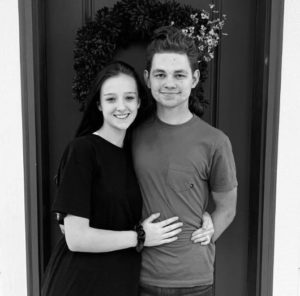 he was four and five, he came to my home to be babysat now and then. Deidra, his mom, reminded me of this. I had totally forgotten that I cared for Jordan. She also reminded me of something else.
A Safe Place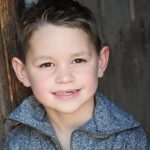 When Jordan came to my home, he fell in love with a chime I had. It had a lovely bell on the end. He would stick it in the back pocket of his shorts and prance around to hear it ring. I gave it to him as a gift. Jordan was standing there as his mom related this story to me. He smiled. What his mom said next blew me away. "You still have that chime in your room, don't you Jordan." He nodded yes.
WHAT! It has been fifteen years. Then Deidra said, "When he knew he had to go to a babysitter he would say, "I only want to go to that Mary place."
As I think back, I can't recall why he would have found our home so inviting. I had one daughter left at home, but she was in her teens. Our apartment was bright and clean. I was working from home and very busy but my guess is that Jordan felt safe in our home. Isn't that wonderful? And this isn't the first time a youth has reminded me of what my home and I meant to them.
Even in Dark Moments, You Can Be a Light
As you know we had some children use drugs. It was a hard time. But in the last few decades, I have received messages from some of my children's friends. They talk about how wonderful it was that I was there, that there was food, that our house was a safe place. My oldest son, who hadn't liked us for a while, said in his late forties, "Mom, you will never know how many people you touched," or words to that effect.
Truth is, I never knew that our home was a haven. I felt that because of how things had worked out, Don and I were failures. I have written about our struggles over those thoughts. But there it is, even in that darkness, in our obvious imperfection, we were a light. Our home was a light.
Last year I got an email from a young woman that I had taught in a church class when she was 16 and 17. She told me that my lessons had had a huge impact on her life. REALLY! She slept through the class! I felt I was doing a terrible job and asked the leaders to get a new teacher. I knew I was giving it all I had but, well, she and others appeared to be so bored.
AND THERE IT IS!
When we do our best, even when it is terribly imperfect, we can be an influence for good. You never know the impact you have on the lives of the children and young people in your life. So, hang on, mom and dad. Don't throw in the towel. Stop beating yourself up and fearing the worst. Just keep doing your imperfect best and you will get better. In the meantime, you will impact your children and others for good.
You will! I have lived this, and I know!