Donald Lee Johnson, Mary Ann's husband of 46 years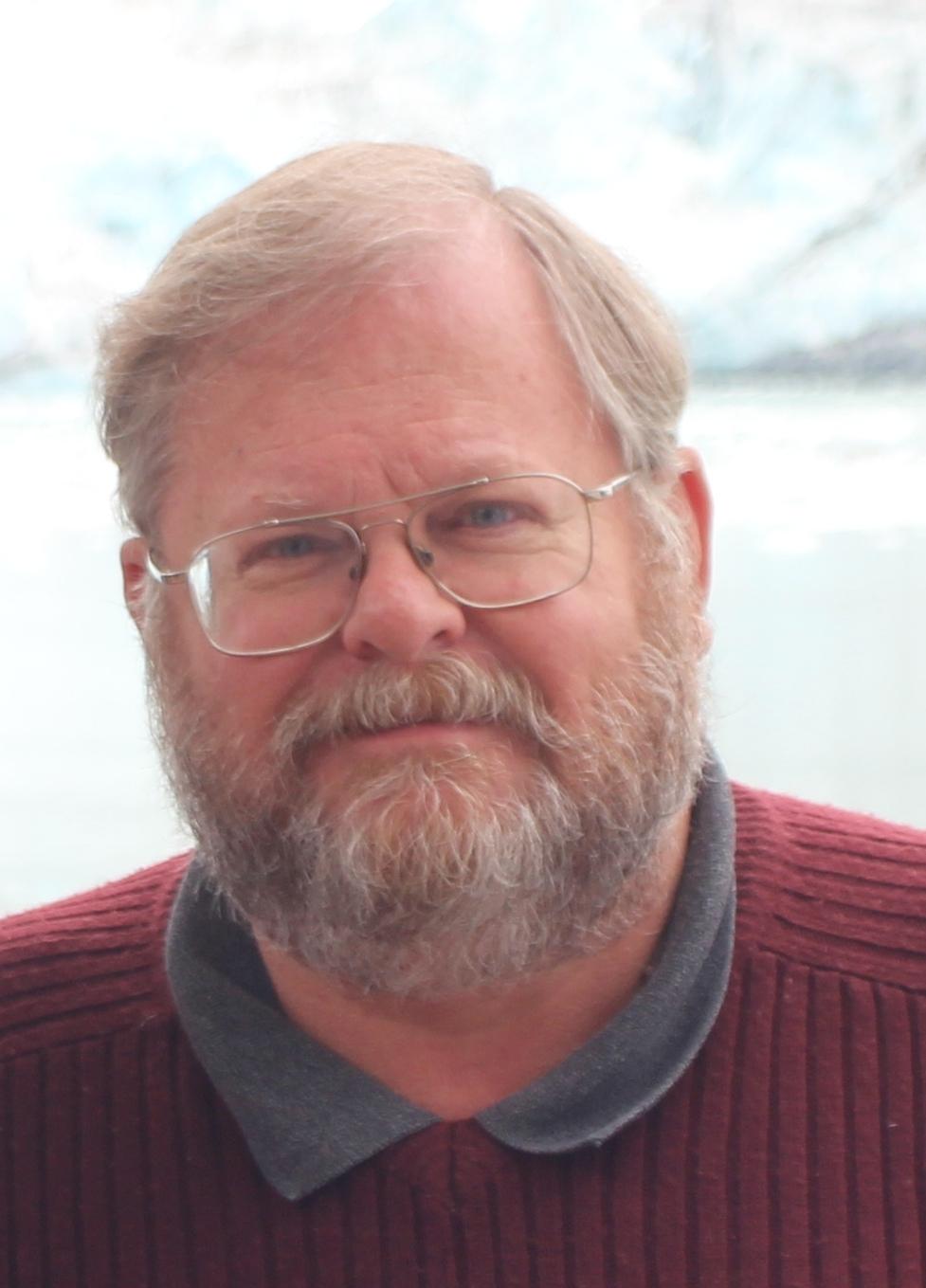 Don is retired and has been happily married forty+ years to Mary Ann. He loves his seven children, their spouses and his 13 grand children. He loves caring for his red poochon, a widowed lovebird and a school of tropical fish. Don loves watching birds feeding in the backyard and watching Mary Ann working in the kitchen or sitting at her computer. He loves listening to western audio books, watching hunting and fishing shows and dreaming of a cabin in the woods. "May life bring you bounty as it has me."
Jodie Lynn Johnson Palmer and her husband Doug and their children Michael, Maggie, Jack, Mary and Ben,
Seth Lee Johnson and his son Kane Wells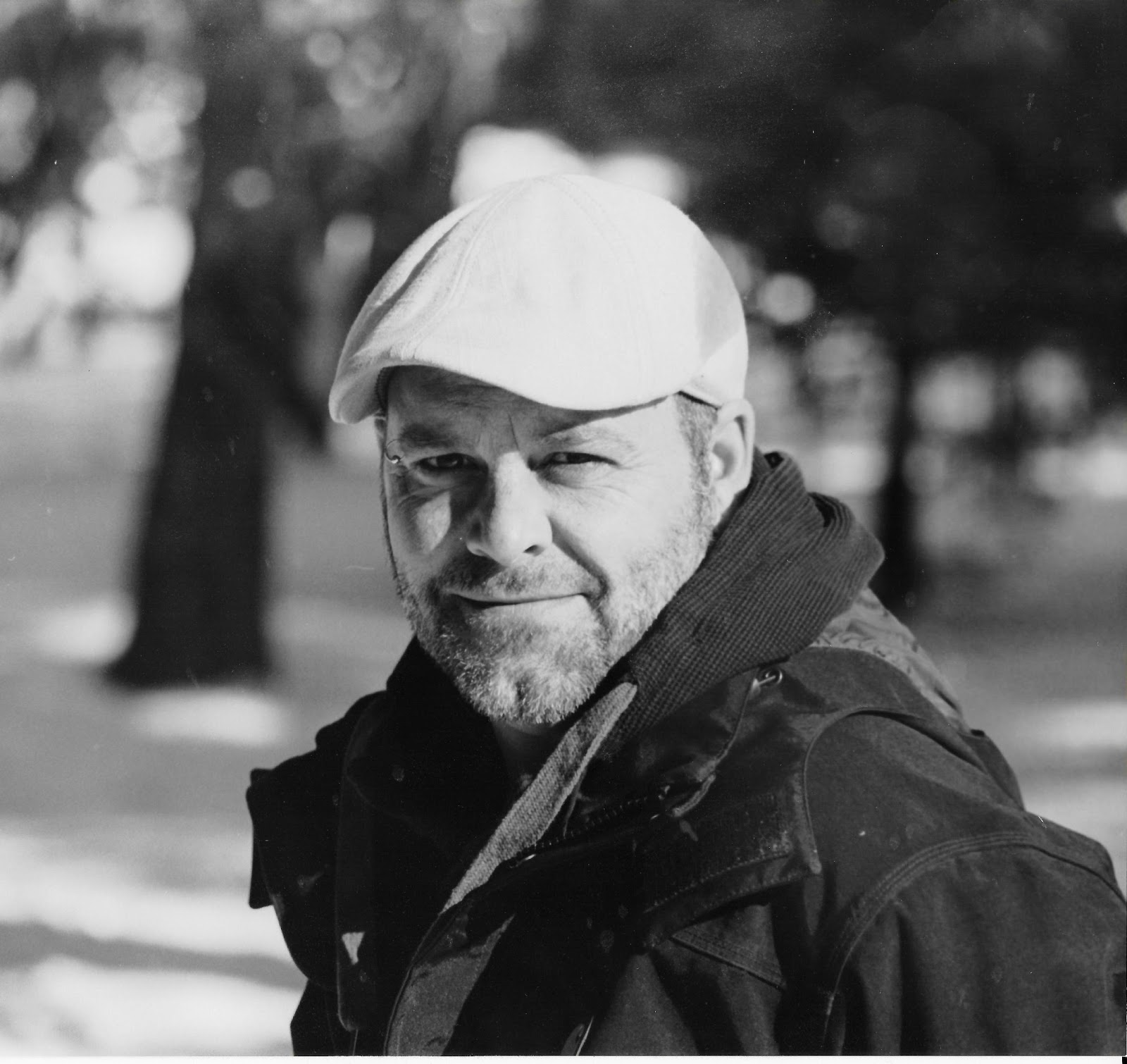 Seth is a non-traditional student at Montana State University studying for a double Major in Philosophy (specializing in ethics) and The Quaternity Degree in Liberal Studies. After receiving his BS in 2019 Seth plans to study for his Masters and PhD in Philosophy. His goal is to teach ethics at the university level. Seth is an avid outdoorsman spending much of his free time on the river camping and fishing. He also loves to prospect for precious metals and gems. Seth is the proud father of an amazing son who is building his own way through life.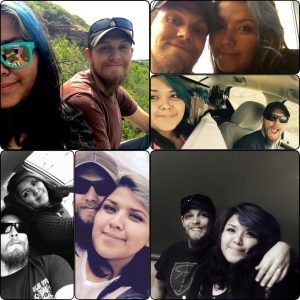 Kane, the second oldest grandchild, resides in Montana with his girlfriend Anna Marie Garcia. He is a recent MMI (Motorcycle Mechanics Institute) graduate and is currently working at a power sports dealership while Anna Marie is studying for her future career as a nurse. Kane is very kind and loving to his brother Ehli and cousin Maggie who both have special needs. He seems to have a way of connecting that is quite special. He LOVES all things motorcycle!
Jenny Rebecca Johnson Awbrey and her husband Brett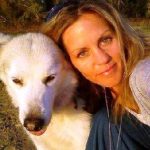 Jenny lives to give. This is the most important action in her life. It is what pulls her and fuels her. She lives to serve. It is how she loves God; serving the world around her. She has learned from her life that our greatest challenges absolutely have the capability of becoming our greatest blessings, if we allow it. Her pain has been so purposeful. Jesus Christ will always be first to her. She is second.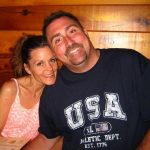 Brett is gregarious and bold. He loves social interactions and he loves learning from others. In his life, he has learned how to navigate through challenges and make things work for him. He loves his two grown sons and he promotes Jesus Christ as their role model.
Marie Corrin Johnson Henry and her husband Kash and their children Aubrey, Ashley, Elizabeth, Parker and Matilda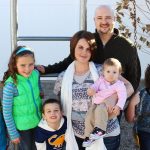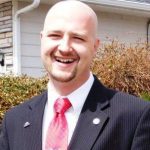 Kash is an assistant manager for Walmart. He loves being able to bring the priesthood into his home for his family. He enjoys spending time with his wife and kids and when he has time, relaxing by playing video games. Kash loves to learn about anything and everything!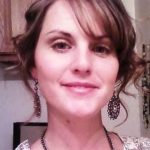 Marie is an EFDA (expanded functions dental assistant) for a pediatric dentist. She enjoys working with the children. She didn't know she would enjoy the dental field as much as she does. She enjoys being a mother and especially loves spending time with her husband. She is very intelligent and cares deeply about other people.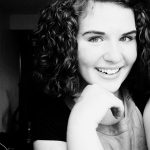 Aubrey is a vibrant seventeen-year-old who is excited to go on a mission for her church. She loves to read and especially loves to paint.

Ashley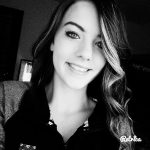 is a fun and silly 14 year old who loves being with her friends and her family! She plays the violin and is very good at it.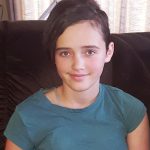 Lizzy (Elizabeth) is a funny and sarcastic 13 year old who is learning to play the cello. She is very intelligent and loves to experiment and learn new things.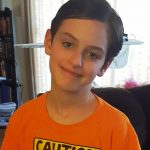 Parker is a handsome nine year old boy who enjoys playing video games and using his imagination while playing outside. He loves learning to use a pocket knife and going camping.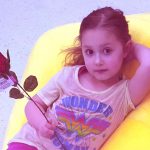 Matilda is a fiery and funny five year old. She has a mind of her own and loves sharing it. LOL She brings joy to her home, loves to sing and dance and play with Play-Doh.
Andrew Deacon Johnson and his wife Kendra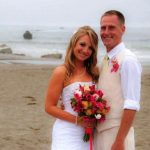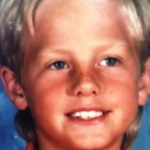 Andrew is an adventurer, a hard worker, and an incredible husband. He enjoys working with his saltwater fish tanks in his off time. He would love to live somewhere tropical with his wife Kendra where he could explore natural reefs on the weekends. He is active and thrives when it's sunny and warm. He loves his family and is extremely loyal. He and his wife Kendra have a great life!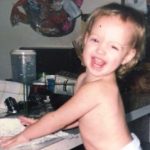 Kendra loves her family. She has an incredibly loving and supportive husband who fills her heart with more love than she could have ever thought possible. Together they have a mini lop bunny, a leopard tortoise, two dogs, four chickens, and two gorgeous fish tanks. It's quite the funny farm but it brings them so much joy. Some of their favorite days are spent in the yard with the bunny, chickens, and dogs all running around together while they garden in the warm sun. The only thing missing is a pig, that'll have to wait a while but will most certainly happen. She is so grateful her life has been blessed with so much love.
Barry Landis Johnson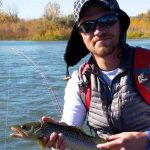 Barry resides in, and is in love with Montana. It is likely to catch him fishing the Bighorn on a brisk winter Saturday and skiing the one of many slopes the day after. He is an energetic and outgoing individual but loves the sometimes needed solitude that Montana holds ready and hidden.
Barry often boasts that he wouldn't trade any one of his six siblings for anything, and would tell you that being one of the youngest definitely offered its special perks. When asked what the hardest part of being 1/7th of the gaggle of growing children his answer is always "having to be the favorite" ~ always followed by a quick glance and smirk to see if his words landed on another siblings ear ~
He is an extremely dedicated individual with a granite work ethic which he credits to his mother. He is very loyal, striving to live his life with uncompromising integrity which he credits to his father. Barry's greatest aspiration is to be a supportive, loving husband and father.
Katherine Ann Johnson Houston and her husband Brady and their children Tessa and Elliot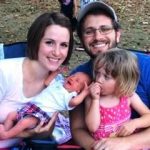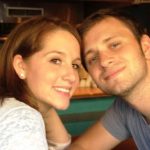 Kate and Brady have been married for almost seven years, and currently live in Seattle, WA, where Brady is finishing graduate school. They love to do crosswords, be outside and travel together. They recently went on an adventure to Costa Rica, where they went on the third-longest zipline in the world (3/4 mile!) and got to hold an alligator.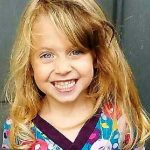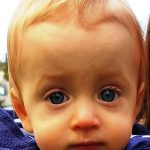 Kate and Brady are the parents of two wonderful, energetic children, Tessa (4) and Elliott (1). Their kids love to read with mommy and daddy, color pictures (and walls) and play outside. Together, the Houston's love to have fun with one another and explore the world around them!
Jodie Lynn Palmer and her husbandDoug and their children Michael, Maggie, Jack, Mary and Ben.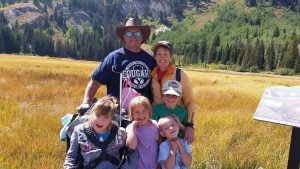 Doug loves car racing. His dad owned a race car, and Doug worked on his best friend's pit crew most of his life. He owned a gas station in his younger years. He loves to travel, camp and boat with his family. He would describe himself as a grumpy old man, and so might the neighborhood kids, but he loves his family.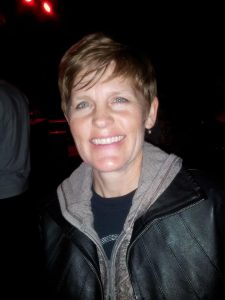 Jodie is a midwife at heart, and a life coach by trade. She loves being an Aries because it gives her permission to always be right. She is trying very hard to make friends with uncertainty and discomfort, but they keep demanding she stop being so controlling. Her passion is building things–humans, companies, communities, causes, and tree houses. She thinks random acts of kindness, curiosity, and belly laughs are super sexy. The contribution she most wishes to offer in building the Kingdom of God is to spread empathy and dialogue as the universal guides to navigating conflict without loosing connection. She also thinks a lot about what it will be like to be 90 and look over her life. She will be proud, if in the end, she was an instrument of peace, a champion of beauty, a believer in the power of love, and that she went with kindness. Jodie and Doug are in a mixed orientation. She is gay and her husband is straight.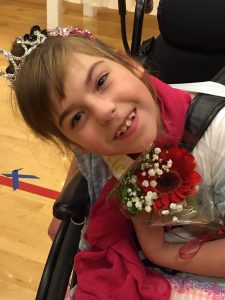 Maggie was born with Cerebral Palsy, but she doesn't let that keep her from enjoying horseback riding, swimming, snowshoeing, hanging out on the beach, teaching others how to befriend differences, or excelling in school. She loves technology, jokes, and friends.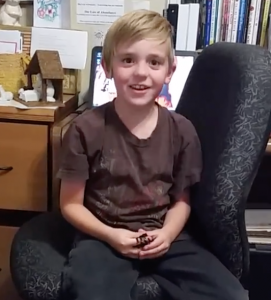 Jack likes being alone or spending time with his grandpa. He loves technology, but often longs for the days before it came into our home. He is passionate about pizza, and is constantly trying to convince his parents to buy a pizza franchise. He recently started a pooper scooping business to fund his dream of becoming a go kart racer. He is very good at singing and dancing when he is in the mood, and wants to learn to play the guitar.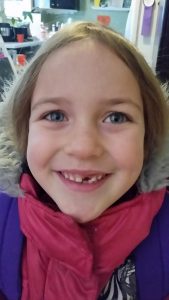 Mary loves swimming, kittens (stuffed or otherwise), and late-overs with her friends. She prefers to snack on fruits and vegetables. She loves to sleep at her grandmas, but rarely makes it through the night without climbing into bed with her parents. Her dream is to go on a plane.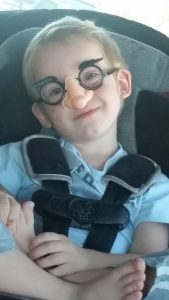 Ben is gentle and kind. He is the bookend of the family, and the icing on the cake. He is a tiny master of minecraft, and keeps up with his siblings like the Flash. He is smart and sensitive, and is his mom's favorite thing to cuddle.