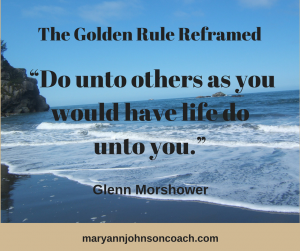 I hope you took the opportunity of reading Part One of the Glenn Morshower Interview articles. If you missed it you can view it HERE.
Today's article deals with the second question I asked Glenn –
What is the best thing that you did for your children as a parent?
Glenn – Things occur for a reason, even bad things. I am not saying that what I am going to tell you is the TOP reason bad things occur but I surely think it falls in the top 3 – clarification.
When bad things happen we are forced to go where we don't want to go and in being there we know we don't belong. We have clarification!
This knowledge helps us make more healthy choices because we know we don't belong in this difficult place. We want to change it. So we begin to make changes; not at microwave speed but in small increments.
The changes I made were:
• To give my children unconditional and powerful love and affection. We openly displayed affection in our home. We did a lot of hugging and kissing.
• I listened to them all the time.
• I gave them the freedom to learn and loved them through the process.
• I was gentle.
• I taught them to make consequence based choices.
• Most of all I gave them TONS of fun. Now that they are grown-ups I still give them tons of fun. I still play with them. They think their dad is a nut.
I think God has encouraged me to make a change in the Golden Rule. I say this with all reverence. The whisper said, "You know there is something in you that knows the Golden Rule can be improved."
Because of this knowingness, I have reframed that rule from "Do unto others as you would have them do unto you" to "Do unto others as you would have life do unto you."
Can you see the difference? In the first rule, you don't have to be kind to the waitress in Nome, Alaska that you will never see again. In another scenario, you may be kind and the other person isn't kind in return. They may even be hurtful.
But in this new way of stating the rule you do what is right because you understand that life will give back to you what you give out. You are kind to the waitress and the unkind stranger because life will give kindness, consideration, and gentleness back to you. If you treat everyone with love and respect life will give you love and respect. If you give your resources freely life will give resources freely back to you.
The BEST thing I gave to my children was to treat them as I wanted life to treat me!
Don't miss part III next week. Glen shares something with me he said he had never shared in an interview before. It is powerful and you won't want to miss it!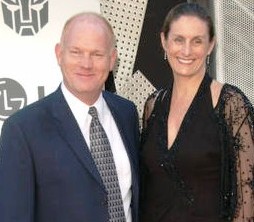 Glenn Morshower is regarded as one of the busiest character actors in Hollywood. Best known for his role as Aaron Pierce on the FOX hit series 24, Glenn has a hugely successful acting career spanning 35 years. Frequently seen in roles of authority, he has appeared in over 160 film and television projects including:
The Men Who Stare at Goats, Good Night and Good Luck, Black Hawk Down, Air Force One, Hostage, Under Siege, All the King's Men, Pearl Harbor, Transformers, Transformers: Revenge of the Fallen, Transformers 3, with running roles on CSI, The West Wing, and Friday Night Lights.
"The Extra Mile" is a series of performances which are written and performed by Glenn Morshower. The program is a combination of motivational speaking, storytelling, dramatic and comedic performance, acting instruction, and life coaching. Thousands, including a good number of celebrities, have attended these events across the US.