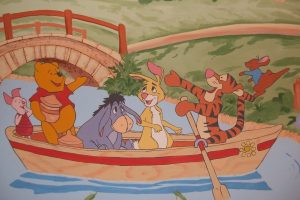 Why does showing up and staying Present wear us out?
"There isn't anything in this world quite as exhausting as relaxing." These eleven words, spoken by Rabbit in Rabbit Takes a Holiday, summarize my early parenting efforts. I know that these same 11 words will hit many of you right between the eyes also.
When we engage in a family activity, watch our children in one of their activities or engage in a few minutes of listening time it should feel good. It should feel satisfying and yes, even restful and relaxing. After all, we aren't working, we're just chillin with the fam. Right?
Why does showing up and staying present wear moms and dads out? Why does watching our children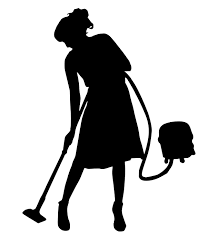 play, answering their questions or listening to them as they verbalize their thoughts sometimes seem like a poor use of our finite time. Don't we love our children? Don't we have a vision of the warm and gentle family atmosphere we want to create? Of course, we do but we are so busy.
Let's revisit Rabbit's comment in view of the need to be able to let go of our incessant to-do list and really get Present with our kids.
Rabbit was chattering on about how on his vacation people wanted to know what they could do for him, could they get him tea, or draw his bath or turn down his bed, and on and on. He missed work! He missed having something important and valuable to do! All his busy-ness made him feel valuable and useful.
After all, seeing old friends and relatives, reminiscing about the past, contemplating and discussing the future, listening to other's goals and needs and just plain having a good time was a waste of time. Have you ever found yourself in this frame of mind? I have. It happened to me at little league games, dance classes, Beans and Book night at the local elementary school, sitting on a child's bed rubbing their back or while listening to all the details of their day.
Now lest you think that I was a terrible mother let me assure you that I did plenty of those activities and did them often. That didn't stop the occasional feeling that I ought to be doing something else, something of greater import.
I had work to do. The laundry was 3 feet high (literally), the kitchen floor had taken a hit of orange juice and I had a lesson to prepare for Sunday School. Just sitting and listening to another person, even my child, was not enjoyable because all I could think about was my stuff.
Just like Rabbit, I found it exhausting to sit, listen, care and enjoy being Present. Steven Covey has said that it's easy to get stuck in the thick of thin things. I was stuck there on a regular basis.
If we look at the important things in our lives, they usually involve putting our own stuff down and letting someone else's stuff take center stage, even if it's only for three minutes at a time.
Being Truly Present
Being Present with a child means giving the gift of our full attention, our whole self, nothing held back,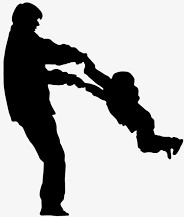 and it can take as little as three minutes or less. When we're Present we send the clear message that we see them, we hear them, and that they matter. This is why learning to put down our 'stuff' and giving moments of Presence to our children matters so much.
We love our kids and we think we're sending that message but when we don't take the time to
• Stop,
• Look them in the eye,
• and Listen.
We send a far different message.
As we learn to take the opportunity to find moments to be Present with our children, when we walk away we will be refreshed in mind, even if tired in body (listening to and working with kids can wear you out) because we'll know that we've been taking part in the "real" work of parenting – sending someone we love and care about the clear message that we see them, we hear them and that they matter to us. Trust me, it does a body good – both yours and theirs!
Your Shares are the Best Compliment