I had a remarkable thing happen this summer.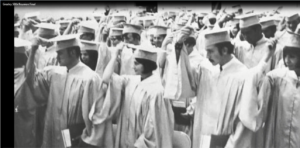 Two years ago was my 50th high school reunion. I didn't go. Our family was moving into a new home. The reunion was in Greeley, Colorado, a whole different state. I only went to Greeley West High School for my senior year, and I never really connected. I had friends and was involved on the school radio, worked on the yearbook, did a couple of plays, etc. I was involved but hovered in the background. Just my face in the yearbook.
I was voted "most typical girl". I was anything but typical. I was religious, which most of my friends admired but weren't. I was not fond of dating, and the girls in my group were homecoming queens and cheerleaders. I didn't drink or smoke or cruse. I read a lot. My friends thought I was a bit of a geek. I didn't feel popular in the typical sense of the word, but I was popular. I knew everyone, and they knew me. I was well-liked.
Nevertheless, I didn't feel connected to the school or the people. That Fall, I went off to college, and true to my family's style, they moved to Wyoming a year later. I never saw any of those school friends again. It was before computers and social media, so the tie was severed.
This summer, I received an email with the link to a video made to celebrate our 50th reunion, two years late. They had some technical difficulties during the class reunion and had to begin again from scratch. I was interested in watching to remind myself what it was like fifty years ago and to see how my friends had aged. Most of the video was of newspaper clippings, music, and events that defined 1968. There were no clips from the actual reunion. Then, close to the end, I began to see photographs of the young people I went to school with. I recognized them all: the cheerleaders, the prom queen, football players, my friends. The photos came from the newspaper and yearbook. But I hadn't been featured in photographs of groups or activities in the school newspaper and had very few pictures in the yearbook.
As I watched, a feeling of nostalgia come over me. Not for the time itself. I wasn't fond of the '60s. Not for the people because we hadn't been lasting friends. Just school mates. But I felt a desperate need to see myself as part of that time and those people. I needed a closure I hadn't even been aware of. I knew the chance was next to nothing, but I needed to see myself there, to feel a connection to my youth and my Senior year.
I said a prayer in my heart. "Please, Heavenly Father, I need to see myself. Let me be in a picture in this video." I knew it was silly. This video had been made over a two-year period. How could saying a prayer now make a bit of difference?
Then it happened. Probably the only other photo of me besides my yearbook photo flashed on the screen. I had forgotten this photo even existed. It was on my graduation day. There I was in the center of a picture of the graduating class. I had to replay it a few times to convince myself that it was me. I hadn't seen that photo in over fifty years.
How does something like this happen? How does God know in advance what we are going to desperately need in the future? I don't know, but I know he does. I know he loves me, and he knew I needed closure to that time in my life.
Writing these months later still brings tears to my eyes. I know that no matter our difficulty or genuine need, the resources, people, and help will show up if we ask for it. I have experienced this over and over in my life. I was a mom making lots of mistakes. I faced hardships and trials I was ill-prepared to handle. But, over time, as I asked and searched, and stayed the course, what I needed came. I learned, changed, and grew. You can too.
Miracles are wonderful! God is good!!
I'd love to hear your miracles.