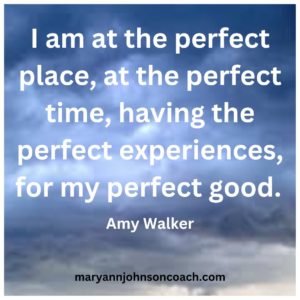 2022 was hard! There was a reason for that, and I was finally brave enough to tell you about it in last week's article, Tracking Can Turn Your Life Around. The whole experience caused me to ask the question: "Why do things have to be hard and uncomfortable so often? After all, I am 73 and I have had a lifetime of hard. When will it get easier?" Please don't think this is the first time I have pondered this question. I know the answer, and you probably do too. We are going to discuss it here, but the question rears its head every now and then, anyway.
I want to tell you about a church meeting I attended on January 8, 2023. At this meeting, people in our congregation had the opportunity to share some of their deep feelings about Jesus Christ and God. This information will apply even if you believe in a different higher power or none. So read on. : ) I always carry a small notebook because I never know when I will hear something I want to remember. This was one of those times!
Comment 1
A woman who teaches older grade school students spoke. She admitted that just before the holiday break she taught a math concept that was REALLY hard for her. During class one of her bright-faced children (her words) looked up and said, "This is too hard." She replied, "I know, but that's what's going to make you great." She went on to explain to us that this is what God does. He allows us to have hard experiences because when we learn from them, that is what makes us great. Note the phrase 'when we learn'. It matters.
Comment 2
A man shared that in our congregation he has a friend who builds guitars. I know his friend, but I didn't know he made guitars. His friend's health has been failing but here he is, still building beautiful guitars. The man telling the story said that when he visited the guitar builder's home and saw the workshop, he noticed a newly finished guitar. He said it was beautiful and glossy. At some point, he was able to strum on it and it sounded wonderful.
The guitar had some amazing curves. He asked his friend how in the world he got the wood to bend in this shape. He was told that the wood had to be submerged in water for some time. Then it was clamped onto a machine which heated it up. And voila, the perfect curves to make perfect music. Hmmm, doesn't that sound like some of your weeks, months, or years? It certainly sounds like my 2022; in over my head, and then clamped down and heated up.
Comment 3
A third person said that she had learned that God gives perfect trials to imperfect people and that if we have faith, we learn and grow as we willingly embrace the hard thing. Pay attention to the words 'willingly embrace'. Again, they matter.
These beautiful sentiments fit perfectly with what I experienced in 2022. When I finally willingly embraced the hardships of the year, I began to unravel the challenges and learn more about myself.
As I mentioned in last week's article, in 2022 I had a story that was causing me a lot of grief. Here it is – There is no place in my life for me, I am invisible. I said it out loud in anger on occasion. After the passage of time and some serious thought and prayer, I was eventually able to see this story for what it was – a lie. I am still working on resolving why I was telling myself this story and structuring my days so that the story looked and felt true. I haven't worked all of that out yet, but just knowing it wasn't true has helped me stay out of resentment.
It took almost an entire year because:
•I was sure I already had the management of my stories down pat and I wasn't yet open to
learning at a deeper level.
•I pushed against the hardship, rather than willingly embracing it so that I could learn.
•I forgot the truth that I am 100% responsible for how my life feels and for my response to
it. I can't control all the circumstances and people around me, but I can control myself.
•When I was finally ready for the lesson it came. I am becoming greater for having had the
experience. I am wiser. I can manage my stories even better because I am a little less
cocky. : )
I wish I had gotten to this place earlier in the year. It took until November. I suffered and my family suffered. As I have said often enough, suffering is a choice. We suffer until we see our story, rewrite, or manage it, give up blame, and are willing to learn something new about ourselves.
Now when I find myself putting everything ahead of my own needs and my writing, I stop and say, "Mary Ann, this is a choice. If you are going to make it, you must be responsible for it, how it feels, and the consequences."
I still choose to put myself and my writing last on occasion, but I am no longer resentful of my responsibilities or my family. I have chosen to be where I am, doing what I am doing. No one made me come to this place! I know this is about me and not them. As I unravel why this situation occurred, I am going to learn some amazing things about myself and my mission. I know it. I look forward to it.
Do You See the Relationship?
Do you see how this relates to the comments of those three sincere members of my church congregation? I know I have been placed where I am, in a challenging situation, because I am learning some life-altering things and practicing skills that I have used for a long time but needed to refine. I am growing as a person, as I come face to face with myself. My 'greatness' is increasing. : )
Do I like it? Not much. It was far more fun to travel the country teaching and speaking. It was more peaceful when it was just Don and me, alone in our own home and he was well. But I wasn't growing like I have the last five years as a full-time caretaker to my 92-year-old mother, Don, and my 16-year-old granddaughter with severe cerebral palsy, in a four-generation home. And my growth, as I have shared it, has made a difference in the lives of others who are learning from me. It shortens their learning timeline and makes it more bearable as they learn.
Recently, I was reading an email from Amy Walker, an old mentor of mine. She told the story of a man she was helping as he built his business. One day, as he sat in her office, he came face to face with a huge challenge. In the middle of the stress, he stopped and said out loud – "I am at the perfect place, at the perfect time, having the perfect experiences, for my perfect good." Amy was astounded that he had memorized this thought and could pull it out in the moment of need. She has since memorized this for herself. I have taped it to my computer, and I read it every day.
2022 was HARD. Nevertheless, I was in the perfect place, at the perfect time, having the perfect experience, for my perfect good. I still am. I am grateful.
P. S. When I sort out the reason for my untrue story, I will most assuredly share it with you. In the meantime, I will continue to practice what I know and watch my stories even more carefully. : )