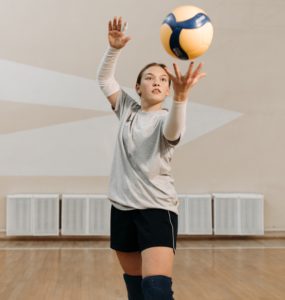 A few months ago, I had a conversation with one of my daughters on the issue of pride vs pridefulness. It was amazing and insightful. I can't do justice to the topic in one article so I will cover it in the following three articles.
Here are the messages I will share over the next three weeks:
1. How we talk about ourselves sends a powerful message to our children
2. No matter how imperfect we are, we are giving things to our kids that we won't know the value of until much later
3. Duality is real, especially in parenting. Two things can be true at once, even if they are contradictory.
I am breaking this one conversation into three shorter articles because the concepts are important, and I want to make sure you hear them and don't get bogged down with a lengthy read.
How we talk about ourselves sends a powerful message to our children.
Let's begin by defining pride and pridefulness. I used Webster's 1828 dictionary, which is my favorite. Pride – Generous elation of heart; a noble self-esteem springing from a consciousness of worth. Pridefulness – Having an excessively high opinion of oneself. Thinking too highly of oneself; conceited, arrogant, or overconfident.
Our conversation began with Kate sharing an amazing accomplishment she had experienced. She backed up a trailer all by herself and she was dang proud. It was a very tight space and she had never done that before. She had to course-correct a lot, but she got it done. Can I say how impressed and proud I was? I don't back up anything! Period. I just don't, so this was very impressive to me. I could understand why Kate felt pride in what she had done.
The following day Kate was taking her daughter to swim, and she saw the trailer. She felt pride wash over her. So, she shared it with Tessa. "Hey, do you see that trailer? I did that. I backed that trailer up and I was really scared but I did it anyway. And I am proud of myself."
After she shared her feelings with her daughter, she made sure to send the message that it's OK to feel confident in yourself. It's OK to feel pride in what you do because pride is not the same as pridefulness.
Kate's Sixth-Grade Experience
This led Kate and I to a conversation about the difference between pride in ourselves and pridefulness. I think that our conversation hits at one of the challenges moms and women face – can I think proudly of myself and my accomplishments without being prideful? Can I teach my daughters that it's OK to feel confidence and pride in themselves?
Kate shared an experience she had in sixth grade where she learned to be self-deprecating. She was trying out for volleyball. Another girl hit the ball over the net. Kate said she was amazing; her serve was so powerful. Kate and the other girls were impressed with that beautiful serve. Some of the girls began asking her, "How did you do that? You were so amazing. It was so incredible." The young girl replied, "Oh thank you so much. I worked all summer long. I practiced a lot." As she walked away, the girls who had asked the question and had given her so much praise were like, "Oh my gosh. She is so full of herself. Ugh."
A second girl whose serve was just as good as the first girl was also complimented by the other players. Her response was, "Oh no, no, you guys. I suck so bad. I am really terrible." Then the group of girls with Kate were even more effusive in their compliments. "No, you were so good. Really. Like you are amazing." When she walked away the group of girls had nothing negative to say.
Kate remembers observing this interchange as a sixth grader and thinking to herself, "That's how you do it. Now I understand." Here is what she learned – If you are confident people won't like you. However, if you are insecure and say bad stuff about yourself then people accept you.
We can feel pride in our accomplishments without being prideful. Let's send positive messages on this issue to our children so they are allowed to feel good about the things they master. We do this best by example. If we're OK taking honest credit for what we accomplish then our children will learn that doing so is OK. Sharing my daughter's sixth-grade experience with your kids can get an honest conversation going.
How we feel about ourselves, how we talk about ourselves, sends a powerful message to our children.