We're all looking for simple ways to connect with our families despite how busy life has gotten. One technique I really enjoy is that of mini-conversations. Conversing with children and teens can be fun, relaxing, and energizing, and sometimes we learn something new.
The purpose of a mini-conversation is to hear what your kids have to say and to make a connection that's enjoyable. Sometimes you share cool stuff or ask an interesting question, sometimes they share cool stuff or ask a question, and through it all, you stay Present and listen, for the most part. Mini-conversations, done right, always feel enjoyable to both parties! They never feel like a lecture.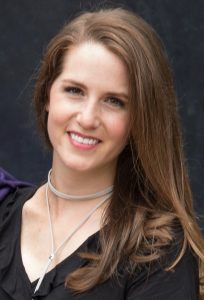 Let me give you an example. When my youngest daughter was twenty, she was reading Incidents in the Life of a Slave Girl by Harriet A. Jacobs. She asked me to read the book because she wanted to talk about it. Over the few weeks that it took her to read the book we had conversations about the character of different people in the book, why people act the way they do and believe the things they do, and how to be better people ourselves.
I happened to mention the book to my ten-year-old granddaughter in a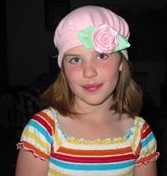 letter. She wrote back commenting about freedom and the fact that I had recently attended a caucus. We had a mini-conversation via mail about what a caucus is and who can go and why they would go. That led to a conversation back and forth about Fredrick Douglas, who he was, and how he worked for freedom for slaves, women, and other minority groups. With the advent of technology, we can have these types of mini-conversations face to face no matter what distance we must traverse.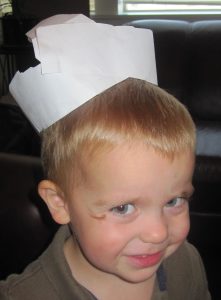 Jack, my grandson, who was two at the time, had a dear friend who turned 90. He gave Jack a bunch of helium-filled balloons from his party. Jack and I took one balloon to the front yard and let it go. As it floated upward, we had a mini-conversation. It went like this:
Jack: "Look at the balloon go up!"
Me: "Pretty isn't it. Do all balloons float up like these?"
Jack: "No."
Me: "Do you know why this balloon floats up into the air?"
Jack: "No".
Me: "Well, they have gas inside called Helium. It makes the balloon go up."
Jack: "Cool!"
That's it; that's all there was to the conversation. We stood and watched the balloon until it was out of sight. We held hands. It was a pleasurable moment. We felt connected as we did something we enjoyed together.
Having mini-conversations with our children can happen in the car, at a meal, when tucking them in for the night, after a teen comes home from a date or party when you're doing chores together, and while engaging in a host of other everyday happenings.
Mini-conversations accomplish several things:
• They get a parent and child in a position to look eye to eye, listen to each other, and share feelings, as well as information.
• This generates that 'family feeling' I've mentioned before.
• When they happen consistently over time, they build trust. This can pay you dividends when your kids are teens and young adults.
If this isn't something you have done before or if you haven't been very consistent in your efforts it really is worth a try. As you practice you will get better and better because it's a skill and skills can be learned and mastered.
Here are a few tips to help you get started:
A. Desire the conversation—I'm a great conversationalist with kids of all ages because I want to talk to them. I want to know them. I want to know what they think. I want to know how they feel. Do you want to know more about your children? Do you want to hear what they have to say? This is the number one key to having successful mini-conversations.
B. Listen more than you talk. You may have to ask a question or make a statement to get a mini-conversation going but then listen as much as you can. Pose the question or make the statement and wait to see what happens. If there's no response, the conversation is over. You wait a while and try again with a different question or comment. As your child or family begins to respond, keep asking questions with an occasional comment. If you spend most of the time being quiet or asking questions, you'll avoid giving a mini-lecture.
C. Listen without judgment or giving your opinion. A conversation goes much further with a child when we withhold our judgments and opinions. There's great value in focusing on a child's feelings or reactions in any given situation rather than sharing what we think or feel. When we can listen without judgment, it helps children process their emotions. We can teach later.
D. Listen with interest. Listening with deep interest shows that you care about what your child is saying, in contrast, to simply listening because it's what parents do. If you question whether your kids can tell the difference, don't. They can, and it matters.
E. Ask open-ended questions. How did that work out? How do you feel about that? What do you think you can do? Why don't you like that? Would you go there again? Are you considering that?
F. Believe that kids like talking with adults. Occasionally adults feel that kids wouldn't enjoy conversing with them, but that's not true. Most kids enjoy speaking with adults because, for some, it gives them a sense of maturity. For others, it feels connecting and kids like that. For all children and youth, it helps them feel that what they have to say is important.
G. Take advantage of wait times. There are wait times often in a family: at the doctor's or other appointments, waiting for the school bus to come, while Dad runs into the store leaving the family in the car, when waiting for cookies to bake, when the light's red, and so on. These wait times are perfect for having mini-conversations.
H. Have mini-conversations at the most important touchpoints in your family: mealtime, car time, and bedtime. Have dinner mini-conversations no matter who spills milk, slurps their soup, or tips over their chair. You can get it going by saying, "Guess what I saw today," or "Do you know what my boss did?" or "Hey, did anyone have anything fun happen today?"
If you're having a strained relationship with any of your children, if you feel overwhelmed and just can't find time to connect or if you just want more of that 'family feeling' then give mini-conversations a try. It will surprise you how it can melt hearts, soothe feelings and teach you more about your child.