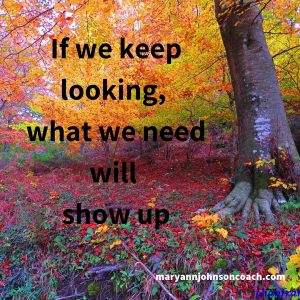 My family took a drive to the mountains to see the fall colors. It was a perfect day. We stopped for a picnic in a small-town park. We parked on the South end where there was a pavilion of tables. On the east side of the park, we could see a playground. The north side of the park housed an event building. On the west was a closed concession stand. But there was no restroom.
We needed a restroom, so I suggested that Don get in the car and find a gas station for us to use. Here's what we didn't know. If you walked north, across the park, next to the concession building was a stone restroom. It was obscured by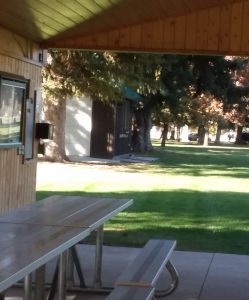 the concession stand and a large tree.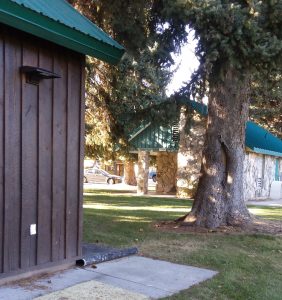 Life's like this. Parenting is like this. We can find ourselves in great need of something that doesn't seem available to us. We might lack skills, resources, or information, which makes it challenging to grow, change, be better, have peace, etc. Often, like the bathroom, we may know what's missing but don't know where to find it.
In my experience, if we're looking for answers to problems in life or our family, we can find them. It may take time. We may not be ready yet. We may have to search. Let me give you an example.
Given time, answers come
I suffered from severe postpartum depression. This was at a time when this malady didn't have a well-known name. My physician couldn't understand what I was explaining to him. The resources I needed didn't seem to exist. My lack of knowledge about what was happening to me and what could be done about it caused pain to me and my family.
Between my sixth and seventh pregnancy, I happened upon a two-paragraph article in our small-town paper that used the term 'postpartum depression' and briefly described the symptoms. It was as if a light had suddenly gone on in a dark room. I knew that I wasn't out of my mind or a b—-.
My physician still had very little information and the internet didn't exist, but just knowing how I felt had a name was life-changing. It altered how I managed my last pregnancy. As time went on, I learned more and more. What I learned has been helpful to all four of my daughters who also suffer postpartum depression. I've been able to help other mothers. The information has been valuable even though it came late in the game.
This can seem unfair and daunting. But if we don't give up the resources we need will show up. And when they show up, we're ready for them. We learn new ways of being, new skills. Then things get better. We get better and do better. We become a resource for others.
Looking Forward is When Growth Comes
It's futile to look back on the place or time where we lacked information or resources. It's helpful to focus on the fact that we eventually found what we needed and that we implemented it.
One of the most important things we can do is be kind to ourselves as we learn and grow. The second is to keep growing. If something's not working in your life or family, then search for what you need. Read. Get a mentor. Take a class. Attend a workshop and what you need will show up! When it does, it can change everything.
Your shares are appreciated. Thank you!