Can we get our work done AND still build family relationships?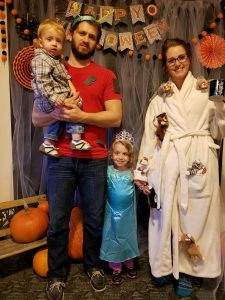 I went to Seattle to visit my youngest daughter's family and to participate in her husband's graduation. When we walked in the house from the airport at 11:30 that night we had to step over toys, shoes, the day's clothes, etc. My daughter looked at me and said, "Mom I cleaned this house twice for you." I smiled. I know that feeling. I also know that she has two small, busy children and that she spends time with them.
When I visit my daughter Marie, who has five children, the same scenario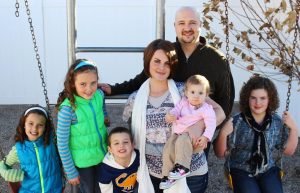 is repeated. She always asks me why I pick some major thing to clean every time I come. Well, it's because I know what a challenge it is to stay on top of the daily things, let alone get any deep cleaning done, especially when you are willing to put it aside to help a five-year-old ride her bike or create a superhero costume for a nine-year-old son.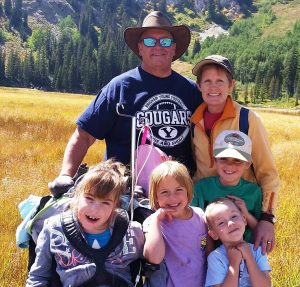 I live with my oldest daughter and her family, in an attached apartment. So I see what goes on there even more intimately. It is almost always slightly chaotic. The floor is rarely uncluttered for more than a few hours at a time. But I see her stop what she is doing to help any one of her four children with whatever project or need they may have. In fact, I have thought to myself, "Man, I would have told them I would help them later." You see, I still have to work on being Present!
There are many things we have to DO to manage our home and family. They have to be done. Good mothers and fathers take care of the physical needs of their home and children. They cook, clean, care for the yard, do laundry, teach, admonish, and model appropriate behavior.
Being Present happens when we stop long enough to actually see and hear our child, when we step out of management mode and into relationship building even for just a few minutes at a time.
Let me give you an example of leaving the job of family management for the joy of relationship.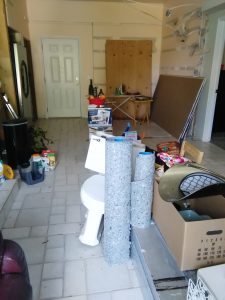 We have all moved to a new city. It has taken a few months of remodeling the old home while we still lived there, living in temporary quarters while we found a new home, and now living in another remodeling mess. It has been chaotic and stressful, to say the least. We haven't been able to fully move in and it has been over a month and a half. All of us, including the children, have had to deal with a great deal of stress.
A couple of days ago, after a long day of work, Doug was trying to get the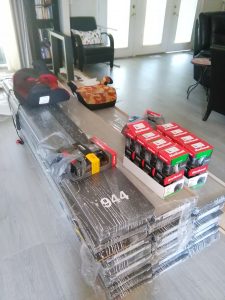 new table assembled so their family can finally eat a meal sitting together. This was a project which not only needed to be done; it was a project that felt important to the family fabric after weeks of chaos.
At the same time Ben, who is five, found an app that he desperately wanted to download onto his tablet. Mom was at the hospital with his sister, Maggie, who had just had major surgery. So he asked his Dad to help him call his mom so he could get the code to download the app.
As his Dad continued to work on the table Ben repeated his query. "Dad, can you help me." "I really want to download this app." "Dad, this is a super game and you will like it." "Please, call mom."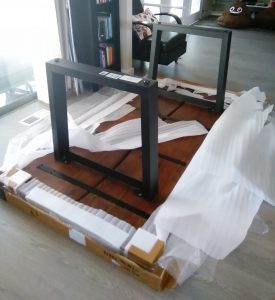 Doug responded to Ben's repeated questions about the app while still working on the table. "You can't download anything if it costs money." "Your mom can help you when she gets home." "I have to get this table done." "Wait a minute." "Ben, you can't download anything until I look at it." This went on, back and forth between them, for about thirty minutes. I could see that Doug's patience was thinning. He exclaimed, "Ben, you're killing me son."
Then Doug did a wise and wonderful thing. He stopped working on the table. He walked over to Ben, took hold of his hands and looked him in the eye. He asked, "Ben, what app are you talking about. Show me."
In about five minutes they had the app downloaded and Ben was happily working on it and Dad was back finishing the table.
We often postpone or even neglect these types of Present moments because we think they will take a lot of time. But being Present usually happens in less than five minutes. It is something we can learn to do every day and use only minutes of our time. It is a doable skill that any parent can practice and learn.
Did you notice the four simple things that Doug did that led him to a magical Present moment with his son? First, he stopped. Second, he turned away from what he was doing. Third, he looked fully into his son's face. Fourth, he touched his child. In that moment I saw his heart soften, his focus change from the table to his son. It was magical, simple, and it only took him five minutes to take care of Ben's need.
We can all be more Present parents if we will learn to STOP, TURN away from whatever we are doing, LOOK into our child's eyes, and then TOUCH them.
Regularly I pick a verse of scripture to think on and memorize. I appreciate the discipline and I like the messages. A few years ago I choose Matthew 13:16: "But blessed are your eyes, for they see: and your ears, for they hear." May we all be blessed in our relationships as we practice the art of being Present – STOP, TURN, LOOK and TOUCH.
What are your struggles with being Present in your day to day activities? Share and let me respond. : )