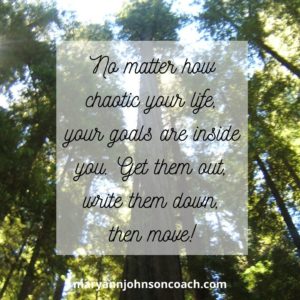 I want to share a remarkable experience and a dear friend with you. I got an email from Livia Pewtress asking me to take a test online to see my mindset quotient. I don't do much of this type of thing anymore, as full-time caregiving doesn't leave much space in my life. So, I almost hit delete but had a feeling I should take the test.
Then I discovered that this test would lead to a call to talk about the results—all free. I wasn't overjoyed about this, again, a time thing. But Livia is a good friend and an intelligent woman, so we booked a call. I took the test, and we spoke on the phone.
She helped me understand the results, and frankly, they made my day. I have gotten better at a few things that matter to me in my way of being! Then she began asking about my goals. I haven't even thought about goals for over three years. BUT I was surprised – I had some very concrete goals – mentally, spiritually, physically.
Then Livia asked what was holding me back from accomplishing some of these things. The answer was the same in every case –
I can't seem to find a space for myself on the list.
And there is the rub for most of us. We can't seem to get ourselves on the list. I have self-care systems – reading in the bathroom, a hot shower before bed, meditating most mornings. But what I don't have is a sound system for learning, growing, thinking, taking classes, making plans, being time organized, etc.
I have been giving this some serious thought. The first thing I did was record the goals I have for the next couple of years that came out so easily when Livia asked me about them. I typed them out and taped them inside the front cover of my gratitude journal so that I see and review them each day.
I created my 'God – To-Do List' on the back cover. These are a few things that I have no idea how they will come to pass without help and intervention of the Lord. They are BIG. I don't worry about them at all, but I do look at them weekly, and I send my prayers for assistance heavenward. The amazing thing is that this week I was given a thought on moving forward with one of them. How cool is that!
Ok, so now I have a clearer idea of what I want to accomplish in the next couple of years, but how do I find time to do any of the work? Some are simple because they are a matter of daily practice, like giving my mom more random touches and not judging my husband and his health decisions. But others are far more challenging because they require a time commitment, and when time is at a premium, well, those commitments are hard to make and keep.
For example, one of my goals is to write for thirty minutes daily so that I am not trying to put an article, newsletter, and podcast together at the last minute. I have been experimenting with how to make this work. Unfortunately for me, I have only found one thing so far that works – I must get up earlier. Don't you hate that!? Me too, but I get my writing done when I do it. Today, for example, I got up at 6 am, and I was able to format my article on the website. I had gotten up early a day ago and got it written.
Of course, it is still a work in progress because sometimes I have to get Maggie ready for school, at 5:15, and there is no time to write. I still have not developed a consistent plan, and consistency is the key to success. Part of the reason I am not yet consistent is that I haven't picked a consistent get-up time. I haven't wanted to because I know it will take more of a commitment than I feel able to make right now.
When I was writing my book, I got up six days a week, for six months, at 4 am. Oh man, that was hard, but the consistency is what got the book written. This is the kind of commitment it will take to get 30 minutes of writing time in every day!
As you can see I am still in the experimental stage, and I am also a bit resistant to what I know I need to do. : ) And that is how it goes. First, we look at what we want to accomplish and determine what would make it happen. Then we must honestly tell ourselves what we are willing to do and what we won't do. Then we begin experimenting and adjusting. It feels messy.
There is another goal I have been experimenting and struggling with – thinking about food so that I prepare what my husband needs to eat. I am so disinterested in food that this is a toughie for me. BUT I have come up with a system that is working for now, although I know it needs some revision. And an interesting caveat to this is that one of my goals is to give away 20 pounds and free up some energy. I don't even have to think about how to do that. Helping Don is moving me in that direction!
Then there are the two courses I bought and want to finish and a recording of my singing. I don't know how to make those happen yet, and I am not even thinking about them because I am still working on getting systems that work for writing and meals. Remember that 1% rule. LOL
I didn't write this article to give you some stellar ideas on how to get your goals accomplished. It was written to show you that everyone struggles with this. There is no EASY when it comes to having goals and making them happen. It is a process.
Here are some takeaways that I hope will be helpful for you busy moms and dads.
•Think about what you would like to see happen in your life in the next year or two. A family vacation. A new job. Taking a class or finishing one. Reading a specific book. Being kinder, more charitable. Whatever. Your goals do not have to be earthshaking, just clear. Write them down!
•Pick one and work on that. What is required? How can you begin? Do you need a system or just a commitment to consistency? What personal changes are needed and so forth?
•Then move. Do something. Experiment. It may feel messy. You may try and fail and try and fail. The try part is what matters.
•If you need help, get it. Wise people seek wise help.
•Never quit. If you are consistent and keep going, you will be successful. I am counting on that. I have
experienced that. It took me over ten years to stop yelling! : )
This is what was most hopeful and helpful from my call with Livia. I didn't know that in all the chaos of learning how to care give the last three years, I had any goals floating around in my head. In fact, not only were they there, but they were concrete. I knew them and, when asked, was able to say them out loud.
Maybe you have a new baby, and your life has been upended. Perhaps you have moved to a new state, or you or your spouse has gone back to school. Maybe your job has gone away. Maybe you or someone you love has been ill for a while. Possibly your workload has changed, gotten heavier. Perhaps you have a house full of kids under twelve or a house full of teens and preteens.
All these things can throw you into a state of chaos and the unawareness that I was in. But you don't have to stay there. No matter how chaotic and unfamiliar your present life is, you can ferret out your goals because they are there, inside you! Write them down, pick one and begin moving.
If I can do this, you can do this!