Monday was my last day in Seattle.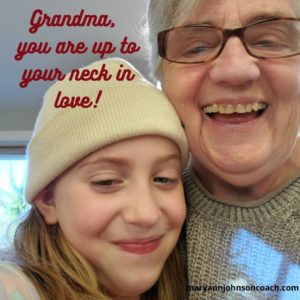 The trip was a mixed bag, if I am honest. The kids and I had some great times, and I kept Gus worn out. : ) He had one nap and wanted another Saturday, but we were busy. This from a boy who has all but given up naps.
But as I said, it has been a mixed bag. I brought a deck of question cards which we used at meals and bedtime. It was hilarious and so much fun. BUT Sunday night, we had a zinger of a question – Tell me about an experience that helped you feel my love for you? Gus just laughed. Tessa said, "Well, you have let me snuggle with you." She has slept with me every night. She wakes up in the wee hours and crawls in. You all know how kids spread out!
That has been part of the reason for Elliot's answer –"Well, I haven't gotten yelled at too much." What? I don't yell, but I have a stern voice that comes out when I am tired, frustrated, or at a loss about what else to do. My hormone replacement pills went missing for three days, which didn't help, but he was right; I had some grouchy moments with everyone.
I went to bed that last night a little teary-eyed and thought about it. I mean, grandma's want to be perfect, and frankly, I am not. There are moms who trust me and what I share here. I couldn't let them think that I am super happy all the time, not ridged occasionally, always patient and upbeat, or that I don't 'yell.' It wouldn't be fair.
In fact, just yesterday, one of my clients said, "I saw some of your posts from Seattle. It looks like you had a wonderful time, and so did the kids. You are amazing." And many Facebook comments were saying the same as if we had a perfect time and I was always smiling and fun and, well, perfect.
Those comments and what my client said stung a bit. Here is the truth – I am amazing, BUT I am also ordinary. I am just an everyday woman doing her best, and my best isn't always enough. My best fluctuates.
Wouldn't it be great to be perfect, to play all the time and like it, never to get tired and crabby, always to be cheerful and fun, never to use your 'stern/yell' voice. It would eliminate the worried nights when you know you haven't been the way you want to be. But here we are, just ordinary people working to do the 'extraordinary' thing, caring well for others.
This doesn't just happen to me when I wrangle three little kids at seventy-two years old. It happens at home, wrangling my mom and my husband and all the rest that goes with living in a four-generation household. I have been working on changing my way of being to be more charitable. That last night in Seattle, I felt as if I had made NO progress at all in decades. I mean, I still get grumpy, am impatient, and am not always long-suffering, kind, humble, well behaved, concerned with others rather than myself, grateful, not provoked, etc. I can list them off because I have them written on the first page of my scriptures. I look at the list regularly because, after all, it is my goal.
There is a space between stimulus and response. The thing that has changed for me over the years is that that space has gotten wider. I rarely go off now and wonder what happened. I know I am choosing. I see that space, and I feel myself making a choice. Sometimes that is harder and is a mixed blessing for sure, to know you chose to be uncharitable with those you love. Thank goodness God, and Christ love me despite my weakness.
Monday, my last day as caretaker for the kids, was good. I got them off to school with minimal chaos and lots of smiles and hugs. I managed Gus well, who was tired and a little grumpy. After school, we used our question cards, our goal was to ask them all, and we made it. : ) We had a great supper and laughed and talked. Then mom and dad came home, and happiness exploded all over everyone.
That last night in Seattle, as I lay in bed pondering the good and not so good times we had, I wondered how the grands would feel the next time I came to visit? It was a question mark in my mind. However, little kids are forgiving. They love unconditionally. A couple of weeks ago, I posted on Facebook about my grandma and the tough times we had because I was a bed-wetter. But I still loved her. I always wanted to go to her house.
I feel that is the case here because of what Tessa did on Sunday. We were in the kitchen, and I was fixing some food. She said, "Grandma, let me see how tall I am to you." So we stood chest to chest, and she measured from her head to my body. It was right at my neck. Tessa laughed and said, "I am as high as your neck, grandma. You are up to your neck in love!"
I would rather not have written this article, but I cannot let my friends and fellow parents think I am perfect because I'm not. And neither are they. It isn't fair to simply post pictures of smiling kids doing crafts, rollerblading, and all the rest. We have to support each other in our weaknesses and our strengths. So thanks for being here, reading what I write, believing my words, and allowing me to be honest. : ) I still work on my goal of a tender and softened heart, to feel charity every day. I suspect that I will get better and better. In fact, when I shared this experience with my daughter Jodie, she assured me that I was SO much different than when I was a young mom. Glad to know I am making progress even when it feels like I'm not.
So hang in there, keep working on yourself. Be consistent. It is a lifetime job. Don't let discouragement get in your way.
Getting up when you fall, being consistent in your efforts pays off. Really!!