My sister is a very over-worked school teacher! The other day she was lamenting how hard it was to find time to relax and rest. She is at school from 7:30 until four thirty and sometimes later. Then there are papers to grade and she still has a family to feed and a home to run. A few weeks ago she asked me how I find time for R&R. I may not be an overworked school teacher but I have a job, I write, run an online business, do personal mentoring, manage a household and live with grandchildren. I understand and live the difficulty she was asking me to address.
So I gave her my short R&R list: I take a shower every evening just before I go to bed and put lotion on my feet. I told you the list was short.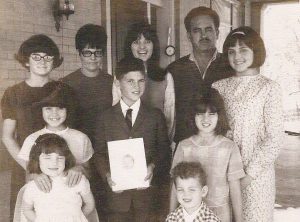 I began this little ritual when I was sixteen years old. I worked at my dad's drive-in restaurant after school and on Saturdays, went to public school every weekday, had loads of homework, and was very busy in my church. Oh yes, did I mention I was the oldest of nine children at the time and trust me that comes with a large share of work and responsibility. Some days it was almost impossible to find time to rest and relax…if you could even find a private or quiet space in our home to rest and relax in.
So I began taking a bath and putting lotion on my feet each evening after the littler kids were in bed. It was wonderful and my parents, sensing my need, didn't give me grief about water (a precious commodity in an 11 person household) or for tying up the bathroom.
Once I began I never stopped. It doesn't matter how tired I am, how much is still left to do or how late it is. I always give myself this one thing even if I can't give myself anything else.
I'm sharing this because my sister was surprised that I put taking a shower on my R&R list. I mean it's a very plain, everyday, ordinary thing that most people do. Right? Here is the difference. I do it for the express purpose of caring for myself and so it doesn't feel ordinary or everyday to me. It feels loving.
And therein lies part of the problem when we work to carve out some rest, relaxation or alone time for ourselves in a family. Many people look for something out of the ordinary – going to a movie, a few days away, a date, etc. They look for something that gets them away from home and responsibility, kids and noise.
But as I have said before, if we think of taking care of ourselves as being child-free, away from home, in quiet, then most of us are going to get precious little of it.
How can we care for ourselves right where we are, in the thick of parenting? We need to get creative and we need to manage our story about what is required to care for self.
One of my good friends had a unique solution. She had a treat box, up high, which no one knew about. When she needed a break or the feeling of being cared for she would go to her room, take down the box and have a handful of licorice bits, one of her favorite treats. It took only a few moments. She smiled when she told me about it. It gave her real pleasure to have this little secret, this small piece of R&R.
Here are a few other things that I do to care for myself: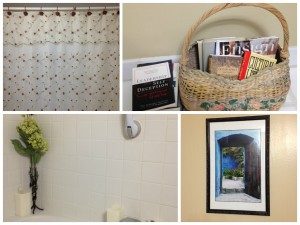 1. I read in the bathroom. I don't know about you but I know I am going to be in that room at least three times a day. And right next to the toilet is a large basket of books and magazines. I may only get to read one or two paragraphs before someone knocks on the door but I love those few moments of reading. It feels restful, rejuvenating and makes me smile.
2. I sit down and shell peanuts. It gives me a reason to stop what I am doing and sit for a few moments as well as have a treat. Most of the time, I have grandkids shelling right along with me. You might think that that would negate the feeling of self-care but it doesn't because I know I am deliberately allowing myself to sit and rest and have a treat. It feels like self-care because I have decided it is – kids or no kids.
3. I also crochet. It's calming to me. I can do it without thinking. Noisy kids and chaos don't matter. It's relaxing in the midst of family. When I engage in this activity, I know I am caring for myself because I am sitting down and doing something that I enjoy. I don't usually get more than 10-15 minutes but it's enough. Quiet and aloneness aren't required.
Here is what I hope you are beginning to understand:
Being alone and in quiet are not always required to feel that you are caring for yourself
Self-care can be ordinary, nothing special
Self-care doesn't have to cost anything and can happen right where you are, in the midst of family
The story we tell ourselves goes a long way to making an activity feel like self-care
I hope you get away now and then. But even more, I hope you will begin practicing self-care right where you are. Write down your own short list. Then be consistent in doing the few things you have written down. It doesn't have to be every day, like a shower/ bath but they all need to be things that you can do at the drop of a hat, even with your family all around you.
As you practice you will find it easier to be patient, you will feel less resentment and you will have happier days.
Here's to more joy,
Mary Ann
??? What do you do when you want to care for yourself and you have huge responsibilities, loads of work or very little time? What do you do when you want to care for yourself and you have a house full of children? I would love to know and so would my readers. We could all use suggestions. Please leave a comment and share what has worked for you.
P.S. You can learn more about seven ways to get better self-care in my new book Becoming a Present Parent, Connecting With Your Children in Five Minutes or Less. Knowing the difference will help you let it be enough. You can also receive a chapter from the book on Touchpoints, creating points of connection rather than having points of contention, FREE by visiting becomingapresentparent.com It can be life-changing for your family. I promise!