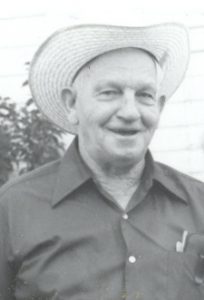 Learning The Value of Work
It was early in the 1960's and I was seated in a red vinyl chair, the kind you would have seen in a 1940's dinner. I was waiting for a customer and I knew one would come. One always came when my grandpa took a break and headed out the front door to the Golden Spur Café next door.
I was about 10 and my responsibility was to measure the feet of tall cowboys and grizzled farmers. Then I would show them fancy riding boots, a good working cowboy boot or maybe a steel-toed work boot.
I had been measuring men's feet since I was about 8 years old, every time my grandpa took a break. I had never yet sold a boot but I had shown a good many cowboys a good many boots.
What I didn't know at the time was that my grandpa was sending those cowboys and farmers over to give me experience. When I stayed at my grandparents during the summer this was my daily routine.
At night I would find myself behind the counter in my Grandma's Sweet Shop. My grandma had only a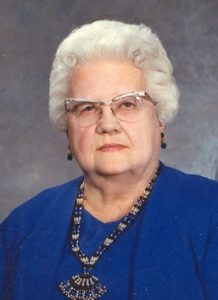 fourth-grade education but she had taught herself what she needed to know to run a successful business for many years. It was right next to the theater and in those days there were no concessions inside the theater. You had to come to my grandma's Sweet Shop to get them.
After a movie or the high school football game people come in for lime rickeys, an ice cream soda or a foot long hot dog with her famous and very secret sauce. I washed root beer mugs and ice cream dishes but occasionally I had the privilege of selling popcorn and candy. It was a delicious experience, no pun intended!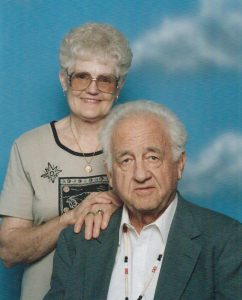 My dad was a hard worker and an entrepreneur too. He did many things and then went back to college when he had nine children. I learned the meaning of that word in high school but although I didn't know the word till then I knew what one was. It was a person who owned their own business; who kept the books and hired people and paid the bills and sometimes got paid very little. I knew it was somebody who was always thinking up new ideas and putting them to work. It was a person who knew how to work hard and do it well. It was a person who could earn what they needed to care for themselves.
My mom was busy raising nine children but she was an entrepreneur too. She took in ironing from the neighbors. She used those meager funds to buy us Christmas, trips to the fair and the occasional pack of hot dogs for dinner. What a treat!
I learned about entrepreneurship and the value of work by being involved with my dad, mom, and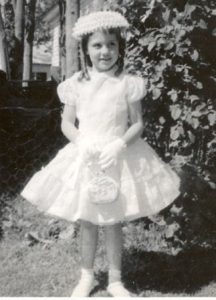 grandparents from my earliest days. This call to work and to do it well became part of my personal value system. It served me so well when I was putting myself through college and when I entered the workforce and on into my parenting days.
Learning to work paid off in many ways. I was able to do my chores well when properly motivated. : ) I got my homework done and I knew that doing it well mattered. No one ever bailed me out if I chose to do a poor job or to be late in getting an assignment done. I knew that if I needed something there was work I could to earn the money.
I became an entrepreneur myself despite being a stay at home mom raising seven children. I taught myself to make wedding cakes and did a fabulous job from my kitchen counter for fifty years. Many of our family perks came from those wedding cakes.
My children couldn't help but develop a strong work ethic themselves. I will never forget the summer my five-year-old Jodie set up a rock selling business. She collected rocks on the side of the road and went door to door selling them. She sold some too. Her next venture was a large cardboard box christened "Junky Jimbo's" (don't ask me where she got that name!!) on the corner of a busy street where she sold lemonade. And so it went with all of my children.
Understanding the value of work has been passed down to my grandchildren. They know that if they want something then there is a way to get it; come up with an idea and then go to work. My grandchildren have been babysitters, dog walkers, poop scoopers, pet sitters, vacation gardeners, tattoo sellers, magic boat sellers, cool bib sellers, creators of events for families, tickets 25 cents, lemonade sellers, newspaper deliverers, lawn cutters and now I have a granddaughter, just out of high school, who is working in a dental office. She's saving to serve a mission for her church this summer.
WORK Develops Important Character Traits In Kids
Children reap many advantages when they learn to work. Work is key to developing important character traits.
self-motivation
integrity
determination
consistency
confidence
persistence
judgment
personal satisfaction
confidence
the ability to use and value self-denial
We don't have to run our own business to help our children reap the advantages of having a strong work ethic. When we teach our children to work and do the very best job they can we give them gifts that will be of inestimable value when they become adults.
Next week we'll take a look at some ways that we can encourage our children to work and do it well.
Your shares are the best compliment. : )