Time and Attention are Rare
and Valuable Gifts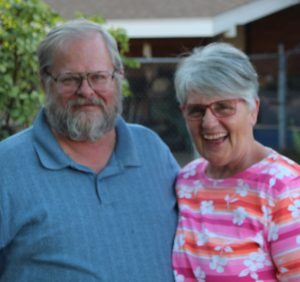 Don and I have been married for almost 50 years. One day I mentioned that I thought we needed a little romance. We've had plenty of romance in our marriage, just not lately.
A few days later Don spent a couple of hours in the kitchen making a terrific casserole for lunch. He set the table and we ate together. It was nice and we had a fine conversation. We both enjoyed it. As we were finishing, he looked at me and said, "This is how I'm romancing you." Hmmm.
Later romance came up again. Don said, "Gee, honey, I made you a casserole."
"Don, a casserole is not romance. It's nice, it's kind and it's serving but it isn't romance. I think you've been married too long and need to look romance up in the dictionary."
"Then I don't get any points for romance, right."
"Right, no points."
I wasn't getting what I needed, and Don was disappointed because he took two hours and did something nice for me and got no points for romance.
Parents find themselves in this same situation, not getting what they feel are their well-deserved points. Didn't you cook and serve a wonderful meal? Didn't you take your kids across town to their ballet lessons and don't you do that every week. Didn't you wash the clothes and clean the house. Didn't you sit with the whole family while they watched Benji?
Because you've invested so much time you equate that with being present with your children, just like Don thought investing time equated to romance. But doing the work of parenting doesn't equate to being present.
An Example of Presence
I have a friend who had nine children, all under 11, living with her. One day she was distracted, interrupted and overly busy. As the day wore on the children began fighting, were noisy, and making messes. Finally, just before dinner, she stopped what she was doing, and they spent some time together. She listened to them, read to them, engaged with them, and had fun with them. It wasn't a great amount of time, only about 30 minutes. Nevertheless, she said it made a difference in the rest of the evening. They calmed down. Things were more peaceful. They enjoyed eating together and being with each other.
Being present is giving our children our whole attention, even if only for a short time. This's what children need and want.
And by the way, that is what is ultimately needed in most relationships. So, save yourself some time and tune in, really tune in, if only for short amounts of time. It will get you points. : )
Love it! Share it.