I'm glad summer is here. I like summer. I like the freedom that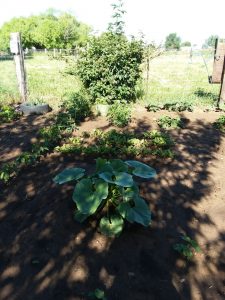 comes with summer. BUT summer can be a very busy time. Sometimes the pace outstrips my ability to keep up.
For me the pace began to pick up in March as I worked on my garden. It was so rainy that I worried I might not have a garden this year but it's coming along nicely now.
My poor patio garden really took a beating last year and through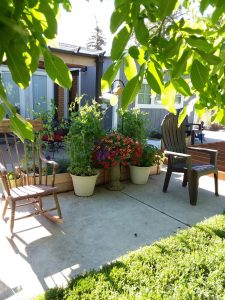 the winter with the free range chickens. Then totally covered over early spring until the chicken run was done and they were contained. I feel as if it's a gift from God especially for me every time I look at it. There is no way that we could have this little piece of heaven after the chickens. But here it is and it's so beautiful.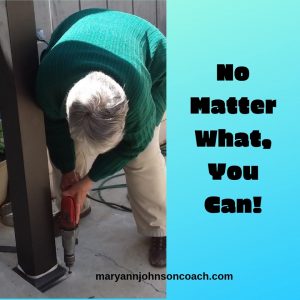 Putting up the pergola came next and since my husband has physical limitations I learned that I can do some pretty difficult things. Very cool!
I spent almost two weeks in Seattle with my youngest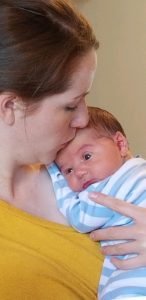 daughter's family. New babies are so wonderful! I helped them landscape the front yard. Whew, that was a lot of work. They waited until I got there because they had this idea that I know a lot about plants, how they grow, how to design gardens, etc. Yikes! It was a real adventure at the greenhouse picking everything out. It was an even greater adventure designing and planting everything. However, it turned out great and we got some good together time in the bargain.
Don spent part of his time helping the kids create a fairy village in the crooks of the big tree by the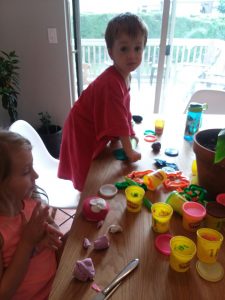 front door. The kids LOVED that. I learned all about play dough and the wonderful things that kids can create. : ) Then we moved on to bubble snakes. We also built and exploded a volcano because Elliott like everything prehistoric.
This Friday I returned home after a three day service project at my sisters house. I and another sister and her husband were hanging sheet rock, mudding, and taping the basement. Whew, that is a lot of work and a lot of ladder time. They project that they may have it all done by the end of July and so I may have the opportunity to do another stint on the ladder.
I also made a big decision this spring, to spend the summer writing. So I sat down and set up a writing schedule because without a firm plan it wouldn't happen right? Two days later I became ill for the first time in two years. Hmm, might be my bodies comment on the whole writing thing. : )
Then a week later my computer went down. That in itself wasn't so bad but that is how I discovered that the backup system I have been paying for for two years wasn't backing anything up. YIKES!!! Not the systems fault but mine. Didn't know what I was doing. It was a miracle we were able to retrieve all the data from the dead computer. So grateful because many files are not replaceable and all my writing would have been lost.
Now the computer is in some faraway manufacturing site being repaired and I am working on a cobbled together computer system. I have been out of sorts over it and haven't quite gotten my feet back under me so the writing has been going slow. Not to fear though because I am fairly resilient and Monday is a new week. Pressing forward.
Summer is a wonderful, as well as a challenging time. If you have kids added to the mix then it can be even more so. Despite the distractions and business of summer, make sure you spend some present time with your children. As each summer passes it can't be reclaimed. So hang on to what you can of them and make some memories. You will treasurer them later. Happy Summer!