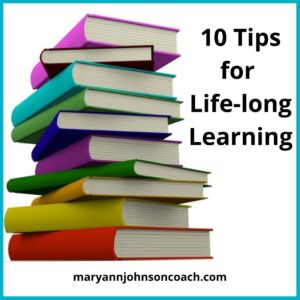 For many families, school has begun in earnest. Whether you are using the public system, a private system, or homeschooling, September usually means we are deep into it. Some years back, I wrote an article about how to help children remain lifelong learners, to become lovers of learning.
As I reread it, I was reminded of the value of helping our children love learning new things, to not be intimidated by what they do not already know. We don't have total control if we use the public system or a private system to educate our kids. However, we always have control over what happens in our homes and between our children and us.
Homeschool parents are not immune to things that can take away a child's love of learning. So often, there is the pressure to make sure our kids are up to par because parents may feel the need to prove they aren't 'ruining' their kids. I have homeschooled, and I know that pressure!
I feel the information is as pertinent today as it was when I first wrote it. I hope you enjoy the read and that it gives you an idea or two that you can institute into your home to help your kids become lifelong learners by choice.
"But I must again repeat it, that the great secret of education lies in finding out the proper means of making young minds fall in love with useful researches…"
-George Turnbull, Observations upon Liberal Education, written in 1742
This is an interesting premise. If we can discern how to help children fall in love with learning, they can receive an excellent education because they want to.
I believe this love of learning comes naturally to children. I'm sure you have observed how children learn. Just watch a baby learning to use their hands. They are not discouraged by how long it takes to gain mastery over the hand. They just keep working at it. No one tries to help a baby learn to use their hands. We just watch them and encourage them and let them work it out. The same goes for learning to hold a spoon, walking, putting on a shirt, etc. We provide the spoon and the shirt and support and encouragement, but basically, let them work it out.
Watch an eight-year-old building a fort. They are dogged when it comes to a project like this and, if left to their own devices, will figure it out and enjoy every bit of the process. The finished product may leave a bit to be desired in our adult minds, but the child will be thrilled with his effort.
Herein lies part of the problem of maintaining a love of learning. The parent might comment on the unsafe condition of the floor or walls; how many nails they used, what of this or that could be better, the pile of accumulated debris. Then the comment, "Here, let me help you with this." Both teachers and parents must be careful not to damage a child's confidence in their efforts to help. They also need to be cautious about sending the 'you didn't really do a good job' message.
Sometimes parents have a fear that their child might be left behind, in some way found wanting, or not be able to compete in the adult world effectively. Often, if children march to a different drummer, it makes us nervous. Occasionally a child doesn't fit on the usual timeline for learning something, such as reading or math.
Our eagerness to help them can sometimes do more harm than good. If we are too energetic in our efforts, we can even cause a 'hate of learning.' We often fall into this trap regarding the 'academic' subjects or things that cause us inconvenience. School teachers are not immune to these same errors. Pushing too hard and criticism make loving a new skill or topic difficult for kids.
Ten Ways to Foster a Love of Learning
So, what are some ways that we can encourage learning in any subject, even academics, without squashing the child's own natural desire to learn?
1. Provide a safe and loving atmosphere for learning, more support, less pressure. Safer support would have helped me when it came to math. I loved math, but I was terrible at it. The harder the adults pushed, the more challenging it was to learn. It seemed to slow down my brain. Later, as an adult, I realized that I had a learning difficulty. I wish I had felt supported and safe when it came to math but I, instead, felt judged.
2. Provide inspiring materials. Expose children to inspiring music, great art, good books, etc. When I was of middle school age and into high school, I was teased by my friends because I read all the wrong stuff. That is because my dad had so many great books. I couldn't help myself. What my friends were reading seemed lame. : )
My mother sang beautifully. She didn't sing opera, but she played it, and she sang songs from Broadway. I didn't listen to the same music as my peers. Yes, they did think I was a bit odd, but I had been exposed to the beauty of literature, art, and music. It changed how I saw the world.
If you want help exposing your kids to great art and literature, check out this excellent website. The Well Educated Heart (aka Libraries of Hope) is a restoration of stories from the golden age of children's literature. Marlene Peterson has reconnected the modern generation of parents and children to the classic but forgotten stories that have instilled virtue and character in the hearts of generations past.
3. Read as a family on a regular, consistent basis. Reading as a family has great benefits. Even now, when my family consists of three people over seventy, I have written about the huge impact our family reading has had. This one thing will make a difference in your family and your children's love of learning.
4. Inspire curiosity and then leave them to the wonder of experimentation and self-discovery. My grandson, Ben, loves this! Let them, experiment, fail, make a mess, etc. It leads to learning.
5. Leave plenty of time for thinking, playing, and being with family. Avoid too many lessons, clubs, and classes that adults manage. I have often written of the value of being at home, together, talking, reading, and playing. It takes effort to make this happen in our busy world of technology, but you will be well rewarded for the effort. Gotta put away the phone for at least a couple of hours each week. It takes dedication on a parent's part, but you can do it. I've seen it.
6. Remember that play is the work of children. Encourage your kids to go outside and be in nature. Let them work stuff out together without adult supervision. Experiment with time off from technology. Organized sports and clubs don't count. When kids are free to play and use their imagination, it does a body good.
7. Be patient with the learning process. I know I would have had a better outcome with math if those who taught me and those at home who felt responsible for my learning, would have been more patient with my timeline. I had a learning difficulty. Back in those days, we didn't even know what that was. But there was such a push to move me along with everyone else that it became harder and harder to learn.
8. Learn to recognize and respond to Sparks. Sparks tell you what your child is interested in right now and may develop a passion for later. They are usually the things that bug you or make a mess. However, if you follow your child's lead, you can both have a remarkable learning opportunity together.
9. Enjoy learning yourself. I read because my dad read and made books available. My mom read to us. She played all kinds of music and sang for us. My mom and dad taught themselves to run several brick-and-mortar businesses. They were always learning something new. It helped me be brave and willing to learn new things This example has served me well! Right now, at 71, I am learning Spanish!
10. Share what you are learning with your children. I would have loved to have more conversations with my mom and dad about what they were doing, reading, and learning. I know it would have helped me, but their example was all they could give at the time. So, give your children a bit more. Let them know what you are learning about.
When we safeguard this natural love of learning, we set the child on the road to success when they are ready for deeper levels of knowledge. They will be prepared to flourish in high school and college studies. They will do as George Turnbull suggests; they will seek out an excellent education.
Send these tips along to your friends who have to deal with the pressures of school, any type of school. They will thank you for it. : )