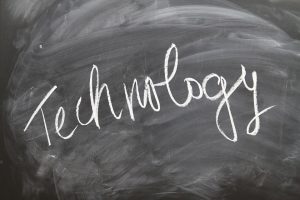 Sometimes I'm the greatest grandma in the world – and sometimes I am NOT. This week, when I was babysitting the grandkids I was a NOT the greatest grandma. You may ask what accounted for my fall from the pedestal. Well, it all had to do with technology. I turned it off for three hours!
In my new book Becoming a Present Parent, Connecting With Your Children in Five Minutes or Less, there is an entire chapter on this one topic – how technology impacts families and how to take control.
Recently my daughter's family moved – three times. The entire move spanned a few months and involved living in two homes while they were being remodeled, as well as moving into temporary quarters while one home sold and the other was bought. Whew! It was an ordeal. This experience led to a lot of technology time for the kids. However, they are a bit more settled now and my daughter decided that it was time to get back on track. So at breakfast the other morning I heard her having a conversation with the children. She reminded them of the family rules concerning their technology use.
Rule 1 – No technology in bedrooms, only at your desks
Rule 2 – No technology at the table
Rule 3 – No technology before the families morning routine is done
Rule 4 – No technology before church on Sunday mornings
Rule 5 – No technology after 7pm. That's family time.
In 1971 C.P. Snow of the New York Times said "Technology . . . is a queer thing. It brings you great gifts with one hand, and it stabs you in the back with the other."
This is true and it is especially true in families. There are positives and negatives to the use of technology in the family setting. Let's take a brief look at some of the negatives when technology in families isn't managed well.
It makes you grouchy. It's a fact; too much technology use makes kids and adults grouchy. A study done by the Boston Medical Center revealed that parents who get absorbed by email, games, or other apps have more negative interactions with their children. And I have observed that if there is too much technology time for kids there seems to be more contention among siblings, there is a lower sense of cooperation when someone is asked to do something and there is a tendency to more disobedience.
Too much technology use contributes to a loss in the ability to relate to others. I recall watching five teens have a thirty-minute conversation with each other, all on their cell phones. Not a word was actually spoken and they were all right there together. Amazing!
It contributes to emotional distance and loneliness. When someone is responding to email or scanning Facebook while you or your kids are trying to get their attention it says loud and clear that you or they are not as important as the device.
It contributes to what appears to be naughty children and heightens the feeling of weariness for parents. If parents are on their devices too much, kids will act out to get their parents attention. I have some of my own private research to back this up, as well as wonderful studies done by scientists. And when kids are acting out it can be wearing for parents.
So what can we do to minimize the downside of technology in our families and maximize the positives?
1. Have a set time for technology use for your kids.
2, Manage your own technology use. Have a time limit when you use email and
social media sites at home.
3. Unplug! Have some times during the day when you just don't use technology, dinner for example.
4. Make the effort to connect on a personal level. Occasionally, instead of texting, make a phone call. Instead of email, write a letter. Have a real face to face conversation with another family member.
I thought you might be interested in how our three hours of tech free time went – you know those three hours when I was the worst grandma on the planet. Well, Mary and Jack both made progress on the books they are currently reading and Ben reconnected with the joy of playing engineer. There are tremendous benefits for families when there are clear boundaries for technology use. Why not make it the topic of your next family meeting. It can change your family!
I'd love to hear how you manage technology in your home. I
am also interested in your technology challenges. Visit the blog, leave a comment and let me know.
PS. I invite you to visit becomingapresentparent.com and get a FREE chapter of my new book. It's called Utilizing Touchpoints and it can be life changing for your family. I promise!