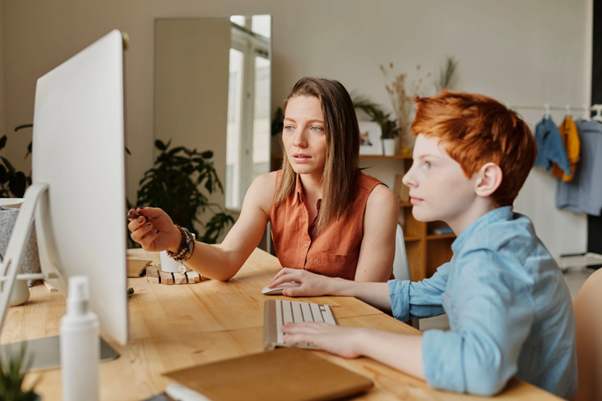 It can be tiresome and overwhelming to constantly explain the intricacies of money to your children. Even if you're a seasoned parent, you might still be unsure of how to talk to your kids about finances. But don't worry—there's no right or wrong way to approach the issue. As long as you're feeling genuine and honest with them, your kids will understand that you're just looking out for their best interests.
Even as early as age 3, kids begin to understand that money equals security. So, the earlier you can begin discussing finances with your kids, the better. My husband and I didn't know much about money management when we had our seven children. We flew by the seat of our pants and that didn't work out as well for us as some knowledge about budgeting, saving, and investing would have. It also made it more difficult for our children as they moved into adulthood. BUT there is a wealth of great information and useful strategies out there now that can help you navigate better than Don and I did and will help your children manage money better. Laura Pearson and I teamed up to offer you some strategies that can help you navigate the financial journey of parenthood. Laura Pearson is passionate about teaching the younger generation. Edutude was built to share resources on how to keep children engaged and in love with learning.
Plan Ahead
When you know you're going to have kids, start planning for their future financial health as soon as possible. This may seem like a daunting task, but it doesn't have to be. With a little bit of research and effort, you can create a financial plan for your family that will help your kids understand money and make smart decisions from an early age.
One of the best ways to start planning for your children's future finances is by creating a family budget. This doesn't have to be an all-or-nothing approach—you can start by breaking down large purchases (like a house, car, or vacation) into smaller monthly amounts.
Money Under 30 notes that this will give you a much better understanding of your family's financial situation, as well as give your kids a better sense of how much money they will have at the end of each month.
Make a Budget
One of the best ways to teach your kids about money is by showing them. As discussed above, breaking down large purchases into smaller amounts can help you better understand your family's financial situation, as well as give your kids a better sense of how much money they will have at the end of each month.
Another important way to show your kids is by creating a budget together. While creating a budget can be a bit tedious, the more you do it, the easier it will get. Once you have your budget in place, try to stick to it as best you can.
This not only helps you understand your own spending habits but it also gives you insight into how your family can be better stewards of money.
Finally, it's never too late to teach kids about business. Budgeting skills come into play here, as well. While there are many ways to acquire startup capital, your young entrepreneur must know how to allocate these funds for success.
Teach Financial Habits
One of the best ways to teach your kids about money is by modeling financial literacy behavior. This is why it's important to regularly take the time to talk to your kids about money—both when you're together and when you're apart.
Regularly talking about finances shows your kids that you trust them to learn about money on their own. Plus, it gives you a chance to go over any topics you've neglected, as well as introduce new ones.
Lastly, when it comes to modeling financial literacy habits, there are a few key things to keep in mind:
●Start early: Lifehack suggests modeling financial habits as early as possible by talking to your kids about how finances work and what is important to remember.
●Be consistent: Make sure to follow through by regularly talking about finances, acting as a good example, and modeling financial literacy habits.
●Have open-minded discussions: Don't be afraid to have open-minded and constructive discussions about money with your kids.
With these tips in hand, you'll be better equipped to raise financially literate kids.
A lot of peace of mind comes with this, as you know you're doing all you can to set them up for success in life now and in the future.
Image via Pexels