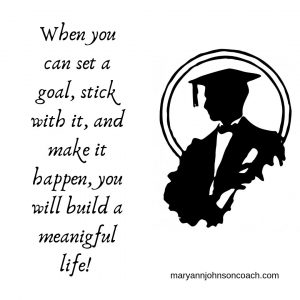 Sometimes Bad Things Happen to Good People
Recently, my 45-year-old son graduated from college with a bachelor's in philosophy. It wasn't easy because he has a past that could have made it impossible.
When Seth was a small boy, he had some experiences which hurt his heart and soul. Sometimes, no matter how carefully we try to guard our children bad things can happen. This set him on a troubled road. He used drugs, dropped out of high school, went to jail, and was sentenced to the D.O.C. (Department of Corrections) and a work-release program. He stole some cigarettes from a closed gas station and received a felony that would make life hard.
The future looked poor. However, he was a good person, as most of us are. When his son was born, he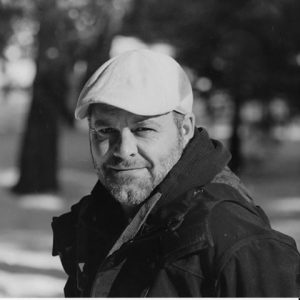 decided to make a change. It wasn't easy because of the past. People weren't sure they could trust him and so they didn't want to risk giving him a chance. He just kept looking and eventually, he found a man and a company that employed him. He worked in an underground mine running a huge haul truck and eventually became an underground miner.
However, after just a couple of years, his body wouldn't take the shaking and jolting of the machine any longer and he was back on the hunt. He was hired at a scrap mental company sorting metal.
Setting the Goal and Sticking With It
Seth had a goal to make something of his life so he could be an example for his son and he became one of the BEST scrap mental sorters they had. Eventually, he was promoted and found himself running the front office involving the 20-ton scale and the selling and buying of scrap metals. Then during the market collapse of 2007, Seth was laid off.
He eventually found a job as a machinist and was promoted after a couple of years to the position of Quality Management Systems Specialist creating a Quality Management System training program and taught it to the employees at his plant and others in the state. This was the job that changed the direction of his life. He began to believe that he was smart enough and capable of returning to school.
While Seth was working at the mine, he developed a love for rocks and minerals. He studied them and began collecting them. He also learned to pan gold and joined an online club of like-minded people. Eventually, this love of rocks and minerals got him thinking about college. He determined to become a geologist. But he was pushing 40 and he had a felony on his record. He bravely decided to go for it.
At the University of MT, Seth did what he had done at the scrap metal job and as a machinist. He moved up. He impressed his professors and counselors and they asked him to mentor 'at risk' college students. His efforts were so effective that he was often able to keep all his mentees in college. He taught some classes. He was making a difference as he pursued his own goals.
All these opportunities moved him from seeking a degree as a geologist to getting a degree in philosophy. What a major jump!
We didn't put Seth through school. He worked his way through! It wasn't easy. I can remember times when he called me in tears seeking encouragement. He thought about quitting. After all, he was going to be 45 by the time he was done. It seemed indomitable at times!
This spring Seth accomplished his goal and graduated with a degree in Philosophy.
Anyone Can Build a Meaningful Life!
There is a purpose in my sharing Seth's journey with you other than a mother's bragging rights. It's not the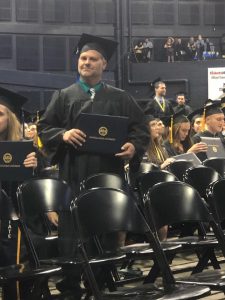 education or the degree that thrills me. It's that he was kind to himself, trusted himself, set a goal and then accomplished it.
The reason that I find that so magnificently thrilling is that when we can set a goal and stick with it, no matter how hard, then we can always take care of ourselves and others. We can always make, not just a living, but a life. Way to go Seth!!
P.S. Currently Seth is pursuing setting up a program to coach troubled youth. He understands that you can't just take kids out of bad situations. You must help them be kind to themselves, trust themselves, set a goal and then accomplish it. You must change how they think.
If you know someone who needs to be reminded that they can make a life,
please share this article. : )