"Whose is this one mom?" Seth held up a porcelain joker dressed in purple and red satin. "Oh, its one of mine, but you can have it." He seemed pleased that I would let it go so easily; I was giving it to him along with 25 or 30 other beautiful ornaments gathered over the years.
As I watched him gleefully pack them up to take to his new home, my mind drifted back many years, to another home and another Christmas memory. The ornaments were scratched and old and many made by children's small hands. I thought they were ugly and wondered why our tree couldn't look like my friend's trees with beautiful balls and ribbons so artfully hung.
The lights were in a box, a huge tangled mess. I could hear the tension between my mom and dad over those lights; she thinking, "It's not a big deal", and him promoting more organization and care in packing them away.
I vowed that my tree would never be like this. I would have beautiful ornaments. No little children would put them up, all clumped in one spot. The things they made would go on low branches or in the back or better yet on the refrigerator. My tree would be beautiful!
The presents under our family tree were ugly too. You could tell that kids had wrapped them using masking tape and very little skill. My friends had beautifully wrapped packages from large department stores under their trees. Ours were well worn, with the gifts inside poking through the corners where little hands had rearranged them too much. Never mind that I myself had moved them about over and over again, it wasn't going to happen when I had a family. The packages would be beautifully wrapped and artfully placed under the tree and then left alone!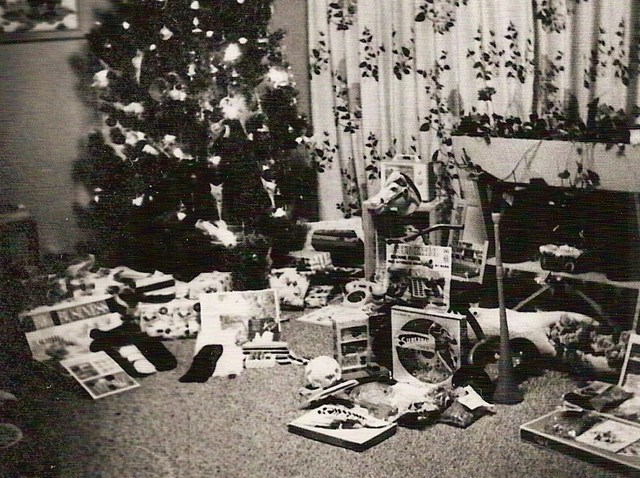 I kept those vows to myself. I began to gather Christmas, beautiful ornaments purchased for half price the day after Christmas. The lights were always perfectly wrapped at the end of each season. Nothing was bent, broken or mutilated! As the years passed the decorations increased and were more beautifully arranged than ever until we had a 'Better Homes and Gardens' house (well, as much as that is possible with seven children). It was truly beautiful and admired by many.
Little hands were pushed away and little faces scolded for touching the packages and rattling them close to little ears. Sometimes, those same little hands were allowed to put ornaments on the tree but they were later rearranged so they looked better. All the packages had pretty ribbons and straight edges where little hands had been helped too much to do the job, and more years passed.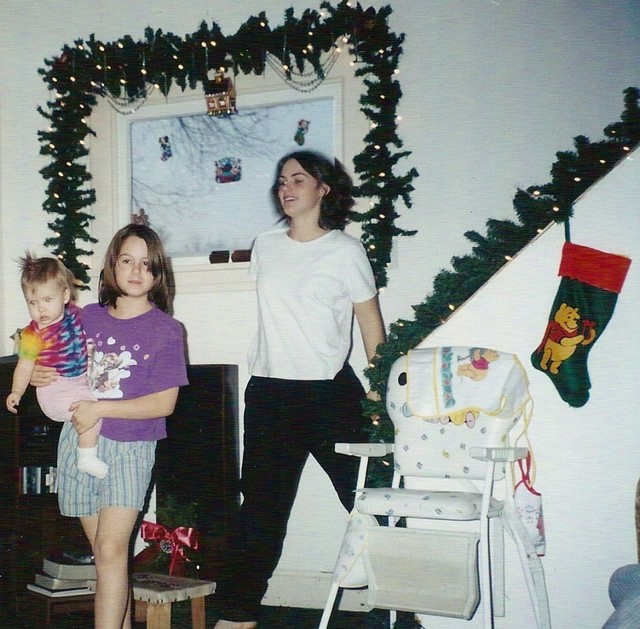 Little by little I found my heart softening as I began to love my children's hands more and the things of Christmas less. But now they were bigger hands and into them, I put the job of decorating. Perhaps things weren't done just as I would have done them but it just didn't seem to matter. All was a little less artfully arranged and the packages weren't as fancy. Gone was the Better Homes and Gardens house. In today's world, it would be a Pinterest house. I just wanted to please my children and not the world.
As the last ornaments were packed up and Seth and his little family left, I was brought back to the present. It had cost me nothing to give those trappings away to him. My heart was not attached to the things of Christmas as it had once been, but only to the grown child going out the door.
I realized that I had been gathering a new kind of Christmas, the kind from many years earlier in the home of my youth, where busy little hands had been allowed to touch Christmas and shake it and squeeze out every exciting moment of it.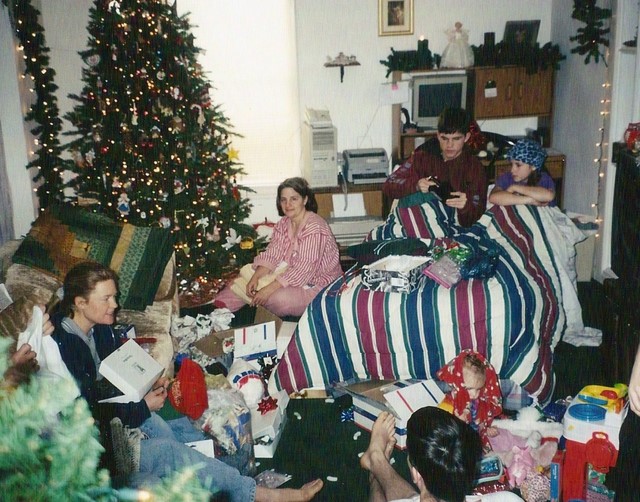 I understood what I had missed as a youth, that Christmas has always been about little hands; the little hands of the Christ-child reaching towards his mother's sweet face that first Christmas night. His little hands were lovingly guided and allowed to learn until they were grown and reached out to the whole world in love as he gave his life on the cross.
As I thought about where I had been and where I had come to I saw that now I was able to offer Christ a special gift; a heart full of love for little hands and a knowledge of the need to nurture them; a heart free of the worldly trappings of Christmas; a more Present heart.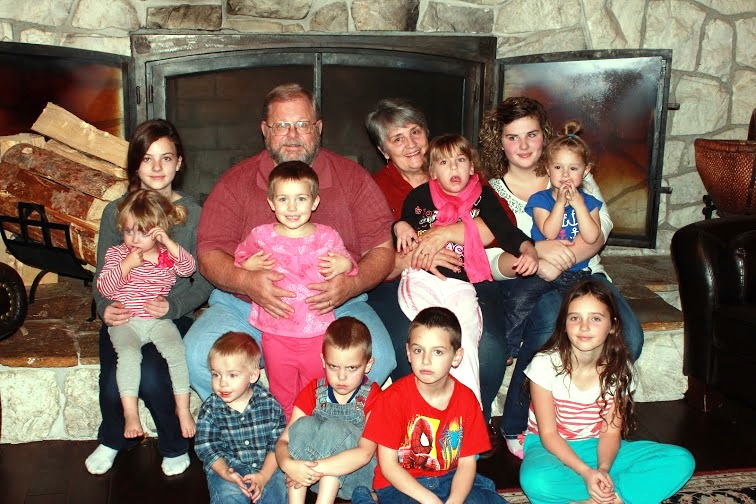 Addendum
I originally wrote this piece for a magazine over 30 years ago. Then it was published online In December of 2011. This year I asked my children to read this article and comment. I did this because I have been coming face to face with the reality that no matter how we feel we did or are doing as parents, in our children's eyes it is far better than we think.
Here are a few of my children's responses:
"I LOVE Christmas. I love everything about it. I loved our traditions and all the wonderful things that we did. It was a beautiful time and I have only fond memories."
"Well, I didn't know how much it meant then, but as an adult, I realize that my deepest childhood joys are wrapped up with Christmas. I do not even care if there are things under the tree, it is just vital to my happiness that there IS a tree, full of ornaments. This year, I have my elaborate decor about and there are three lovely Christam bags with tissue paper hanging out under the tree. The bags are empty, but it doesn't matter because the look of Abundance is there and it makes me feel so full! I think as kids that is what it did for us. It was the time of the year where our house felt abundant and luxurious. It still brings me such joy."
"Although you felt like you were controlling the decorating aspect you filled with so many other things. You made time to include all our school classes, gingerbread houses you spent countless hours preparing so we could make one for our childhood enjoyment, the cookie plates we took to neighbors and friends, Christmas parties for the ward and our friends, and so many other things. You even saved the shuffle ball ornament for 20 years, that my friend Brooke Powell made me in 1st grade… It went on the tree every year and so many other things. Even though you rearranged them after we put the decorations , the tree is the memory I hold, because it was a tradition for us. We knew you rearranged them but I don't think any of us cared. We had an awesome Christmas house. I remember my friends loving it so much…"
You won't and, frankly, can't do everything right. You are after all, still working on becoming the best person and parent that you can be. But if you consistently do the small and simple things that really matter, if you never give up then trust me, it will be enough!
Here's to more joy,
Mary Ann
I WILL BE SPEAKING at the Winter Homeschool Conference on January 27, 2018 in Layton, Utah. This conference is designed to support and rejuvenate home educating parents who want to thrive, not just survive the homeschooling experience. You don't have to be currently homeschooling to attend! I will be speaking on Process vs Outcome. Knowing the Difference Can Change Your Family. If the topic resonates with you I would love to have you join me. ​​​​​​​
P.S. You can learn more about nurturing little hands, doing the simple things that really matter and how to keep working on becoming a better parent and person in my new book Becoming a Present Parent, Connecting With Your Children in Five Minutes or Less. Knowing the difference will help you let it be enough. You can also receive a chapter from the book on Touchpoints, creating points of connection rather than having points of contention, FREE by visiting becomingapresentparent.com It can be life-changing for your family. I promise!