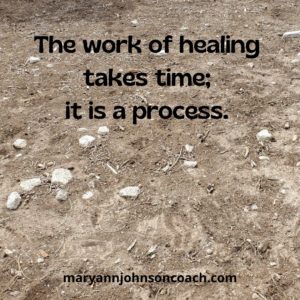 Last year, I wrote a powerful short story about the field I cleared and took care of for a few years. Every time I go into the field to maintain the work that I have done I am reminded of the powerful lessons I learned when parenting and that was confirmed for me in the field. This morning I had another experience that is worth sharing, as some of you may be where I have been and find myself again.
The home we live in was built in 1960. At that time West Point was a small farming community and there were more fields than homes. I believe that our home and the neighbor's home with the field were built on top of an old dumping ground. While working in our yard I have dug up old bags that at one time held garbage, some remaining. But the biggest clue is the cement that surfaces in the field.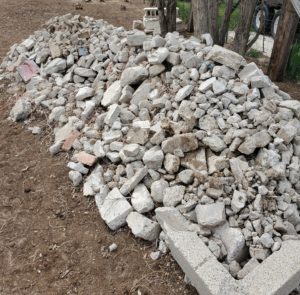 For many years the field next to our home, which I currently keep in order, had decades of debris on the ground and forests of weeds, grass, and sapling trees. After I cut down all the saplings and removed the weeds and grass to bare ground you could see all the cement. I gathered a bucket a day and piled it by the fence. When I had gathered what I could see I thought, "I am glad that job is done."
Guess what, it isn't done. Each year more bits of the cement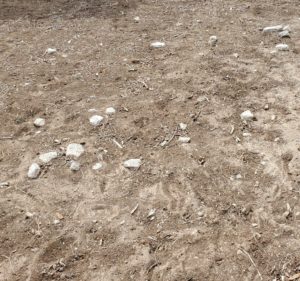 surface. There is no debris, plants, or saplings to hold it under the ground. So each year I have found myself gathering up a bucket a day for a few weeks and adding the contents to the cement pile. Now, if I didn't understand that sometimes there are layers to the work we do, I would be discouraged. But I know that what was buried will eventually surface and then I can clear it away.
This is like personal healing. It takes work to heal from trauma, tragedy, or from the everyday hurts that we experience as children in school and in our families. We realize there is an issue, so we do the work to heal. We think we have it all taken care of. But down the road more feelings, or stories may show up. When I experienced that in the past I would feel like a failure. I mean didn't I already do this work. Maybe I just didn't do a good enough job.
This isn't the case. Healing is like working in the field. You clear the bits of cement but down the road, more cement may appear, freed from the dirt and rising to the light. You haven't failed you are just doing the work of healing and it takes time; it is a process.
A few months ago, I had another layer of an old wound resurface. I had worked on this wound a few decades ago and thought it was healed. But here it was again, a new layer to an old story that negatively impacted my life.
I can choose to carry the emotional weight of this wound, or I can take a step. I decided to take a step. I wasn't sure how to clear what had surfaced so I prayed. I felt that I should buy a love seat for our very tiny living space so that my mom and I could sit next to each other rather than across the room from each other. I was to hug her more, touch her more. Hmmm. We are neither one very touchy-feely, so this was a big step.
Then last week I had another thought. I write three things daily in my gratitude journal. The new thought was that I should write three things about my parents that I am grateful for and do it for at least a month! Wow, a month. That is ninety things I am grateful to my parents for.
I have a wound that I thought was healed but there is another layer. I know I can heal the whole wound from my experience. I know better than to carry the emotional weight of letting it sit. I have decided to move, and the thoughts and resources are coming. It isn't always easy but I am making progress.
When we find a place where we are not yet whole, we not only carry the pain of whatever the experience was, we carry the emotional weight until we move and do something to heal. That requires that we let go of victimhood. This is easier said than done. I have been on both sides of this fence so I know if we take a small step then resources come, and we can heal. We can let go of that emotional weight. We can STOP being victims of the past or the present.
You are responsible for yourself, your responses, and your happiness. You oversee your healing. Your job is to:
•Be consistent in your efforts
•Believe that you can heal
•Know the resources you need will come
•Understand that you are not a failure because there is still work to do
•That Heaven will support you
•Then take a step
Don't put off healing. Don't carry emotional weight that you can put down. Work on what comes up as long as needed, until you are fully free. CHOOSE not to carry the emotional weight of victimhood or old wounds and trauma.
If cement pieces surface in your clean field commit to picking up a bucket a day for as long as it takes. I have done this work. I am doing this work and you can too.
I have a worksheet that details one of the earliest tools I used to begin cleaning my personal, inner field.
If you would like a copy reply to me and I will send it to you. : )