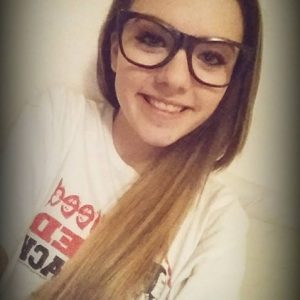 Recently I attended a parenting event. I had the opportunity to ask a few parents what they wanted to know. One woman's response was poignant – How do I manage to connect with a teen if no foundation has been laid?
I could feel her pain. I raised seven children and I know that the teen years can be difficult. We can feel estranged from youth that we love. We can know they love us and still feel a big disconnect. However, building a relationship with teens is the same as building a relationship with anyone else. It takes being Present which sends the clear message I SEE you, I HEAR you, you MATTER to me. If you haven't built a relationship of trust and connectedness it is never too late to begin.
There are many avenues to being Present. Let's consider two that are particularly effective with youth.
RANDOM TOUCH
A random touch is just that, random. They don't require any reason for the touch or hug. They happen whenever you're in close proximity to your youth. They're effective with children, youth, and adult children.
Here are a few examples of what a random touch looks like in real life:
• If you see your youth sitting on the couch, at the table, on their bed or anywhere, stop, sit close to them, stay for 10–20 seconds, squeeze a knee or give a quick hug, and go on your way. No need to say a word.
• In the morning go into your youth's room to wake them up. Don't stand in the hall and yell "Get up." Go in; give a gentle shake to the shoulder and maybe a hug. Say, "Hey buddy. It's time to get up." It's going to take a few more seconds than yelling from the hall, but it will build your relationship.
• As you walk through a room or down the hall and see your youth, look them in the eye and smile. Touch them on their back, arm, or shoulder as they pass by. Don't say anything; just give a squeeze or a pat. You can do this a dozen times a day and use up only a few minutes.
• When you're moving from one room to another (as you go through your day) and you see your youth,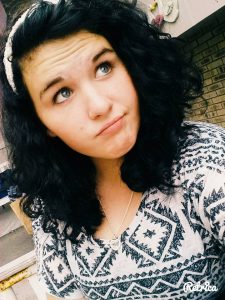 make a small detour. Grab them and tickle them for a few moments, just long enough to get a little tussle going. Then gently punch a shoulder or tousle a head and move on.
• When you're walking together put your hand on their back or shoulder for a few moments at a time.
• Rub or scratch your youths back while sitting in church, in the doctor's waiting room, and so on.
If you have a youth who doesn't like to be touched, then respect their boundaries, experiment to find out what is acceptable to them. A teen may not want to be hugged but may allow you to rub their back or pat their shoulder.
I want you to understand how powerful this one skill can be in changing the dynamics of your relationship with a youth. It's easy to do, takes only moments and practically shouts "You matter".
A Success Story
I worked with a mother who was having significant relationship issues with her seventeen-year-old daughter, who was getting ready to graduate. The mom was often irritated by her daughter. They avoided each other in order to not argue.
As we talked about how she could reconnect their broken relationship, she decided to experiment with giving her daughter as many random touches as she could remember each day. I've seen random touch produce amazing healing in relationships, so I felt confident in offering it to this mother as an experiment.
In one week it improved her and her daughter's relationship significantly. They were beginning to talk more. Mom felt less annoyed by her daughter. She was more aware of her daughter. She had begun responding in calmer and more loving ways. They had even made plans to go to lunch together.
Mom said later that using random touch had changed how she was with all of her children. And in turn, it has changed how they responded to her, including her seventeen-year-old daughter.
TRANSITIONS
When I was raising my children, I had many opportunities to use transition times to be Present with my youth. When they return home in the evening or late at night is a perfect transition time to connect and help them ease back into the family. Be prepared to pay the price required to connect with youth—a small amount of your T-I-M-E.
Leave the TV, the ironing, the email, and Facebook. Meet them when you hear the door open. Look them in the eye and smile. Touch a shoulder. Say, "I'm so glad you're home. How did it go?" You may get nothing more than a quick "OK." That's all right because they'll feel your Presence. Now and then you'll get more. They will, in turn, be Present with you and share feelings. These can be precious, sweet, and, at times, crucial moments.
Example A
As a youth, when I left home, I would go out the door and yell "Bye Mom." From some far-flung place in the house, I would hear her call back "Bye Mary. Be safe." This scenario was repeated often.
There isn't anything wrong with this. But what if my mom had replied, "Wait a minute," and had come quickly to the door? What if she had looked me in the eye, smiled, laid a hand on my shoulder, and said, "Bye Mary. Be safe"? Can you feel the difference? Can you sense the Presence I would have felt at sixteen? Do you think it would have made a difference for me?
Coming to see me off would have cost my mother something. It would have cost her T-I-M-E. Time is a precious commodity. That is why it's so powerful when we give our precious time to our children and are Present. There's an innate knowledge that you have received a gift and it's valuable.
Example B
This can also work in reverse when you're returning after a long day. My friend Tiffany has a teen-aged son. One day when she returned home from shopping, he met her in the driveway and offered to carry in the groceries, an uncommon occurrence.
Although she was tired and anxious to get things put away and dinner started, she got Present. She watched her son as he carried in the groceries and paid attention to his body language. When the groceries were on the counter she asked, "What happened today?" Her son opened up and shared an experience that was bothering him.
My friend said, "I almost missed this opportunity because I was transitioning back home and I was tired and had an agenda. I'm so glad I stopped and got Present."
Are you getting a sense of how you can use transitions to be Present and create more connected relationships? You won't be able to do this all the time. You'll run late for work. A work-at-home parent may have a deadline. You may miss a youth coming back. But as much as possible, we can use transition times to be Present with our children. When we do, we build relationships, we bond our family, and, frankly, we are happier.
If we are just beginning to create a connected relationship with our youth then it will take some time. It will take consistency. It doesn't require that we do big things. It requires that we connect daily in these very small ways, day after day and week after week; as we consistently touch and use the comings and going of our day to connect it will make a difference. Trust can and will be built. A sense of connection will be forged.
What is your experience with connecting with youth? What have you used that has worked well? Leave a comment and I will respond. : )
Here's to more joy,
Mary Ann
P.S. You can learn more about ways to connect with children and youth in my new book Becoming a Present Parent, Connecting With Your Children in Five Minutes or Less. You can also receive a chapter from the book on Touchpoints, creating points of connection rather than having points of contention, FREE by visiting becomingapresentparent.com It can be life-changing for your family. I promise!
What is Present Parenting? –