Making Nutritious Cloud Bread
When I make cloud bread, I always double the recipe. I am far too busy to make this every few days or even every week. Most recipes say to use it within a few days. I also ignore this advice. I have been freezing cloud bread for years and it works well. When you thaw it, it is moist, but I just toast it before making a sandwich or whatever.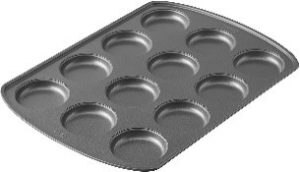 Preheat the oven to 300 degrees. I use a special pan to make my cloud bread. Most recipes say to use parchment paper and then just make a round pile of the mixture and spread it out. Too time-consuming for me! I bought what is called a muffin top pan. It makes perfect round bread slices.
Ingredients:
• 4 large eggs, separated
• ½ tsp cream of tartar
• 2 oz. cream cheese
• ¼ tsp garlic powder
• ¼ tsp onion powder
• 1 Tb crushed, dried kale, chard, or spinach optional
• ½ TB assorted seeds – sesame, hemp, chia, pumpkin, sunflower
• Pinch of salt, some people like more
If making a sweet breakfast bread substitute the garlic and onion powder for cinnamon, nutmeg, ginger, etc.
Process:
1. Cover a baking pan with parchment paper or use a muffin top pan. I use a spray vegetable spray in my muffin top pan. I spray a circle of vegetable oil in the middle and then spread it with a pastry brush, making sure I coat the sides. I used to just spray the whole cup but it wastes the spray and makes a mess on the pan. : )
2. Separate the egg whites and egg yolks. Put the whites into your mixing bowl so they can be beaten with a whip attachment. Add cream of tartar and beat on high until you have firm meringue peaks. Move to a separate bowl.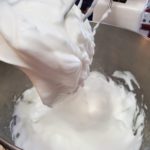 3. Put the cream cheese in the empty mixing bowl. Beat on high to soften.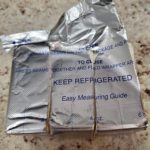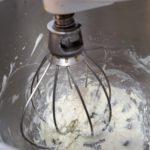 4. While whipping the egg whites I add all the other ingredients to the egg yolks and mix well.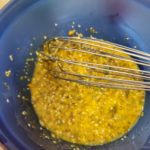 5. Pour the egg yolk mixture into the cream of cheese and beat until well mixed and smooth.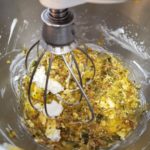 6. Make an indention in your meringue and pour in the egg mixture. Gently fold the egg mixture into the meringue, deflating the meringue as little as possible.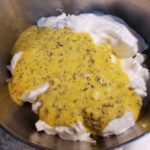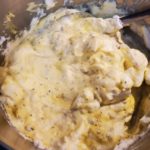 Spoon about 1/3 cup of the mixture into each muffin top pan indention or onto your parchment-lined baking pan. Spread into even circles about ¾ inch high. If you are using a parchment-covered baking pan leave space in between each circle.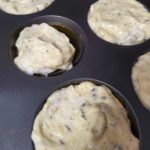 7. Bake for 15-25 minutes depending on your oven. The bread will be golden brown on the outside and firm. You don't want the center to jiggle when shaken.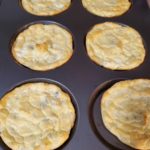 8. If using a parchment-covered baking sheet let cool for several minutes and then transfer to a wax paper or parchment paper-covered space on your counter to finish cooling. If using a muffin top pan use a small spatula to remove the slices immediately.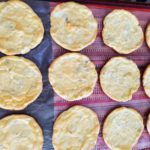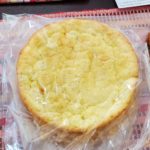 If not using immediately, store it in a sandwich bag in the refrigerator. To freeze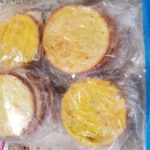 place a piece of wax or parchment paper between each slice and place it in a sandwich bag. I use four slices per bag. Then I place the small sandwich bags into a gallon freezer bag. We have never had them last longer than a few weeks so I can't say how long you can freeze them, but I suspect up to a few months.