Upcoming: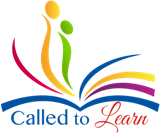 1. Join Mary Ann Johnson in a lively discussion about being a more Present parent with Thom and Tresta Neil of Called to Learn. Pick up some tips and tricks from the book Becoming a Present parent, Connecting with your Children in Five Minutes of Less. Thom and Tresta have raised eight children. Their Called to Learn Series is filled with guest speakers presenting on education, parenting, and personal development. In Mary Ann's interview, it gets a little personal, you'll see Mary Ann teach a real life situation.
When I first asked Mary Ann to present at a conference I asked her what she wanted to present on and she said, "I want to talk about being present" I had never heard it put that way, be immediately resonated with the idea of being present with my children. She gave a stunning presentation and now she has written a book filled with the same basic skills we can all learn or become better at. I highly recommend this to anyone who communicates with another human being. The principles in this book will increase every relationship. The skills I have learned from her book have helped me with my relationship with my very talkative son as well as all my other children. Get the book!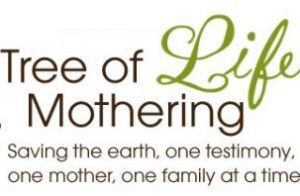 2. May 31 – Read a wonderful blog review by Celestia Shumway owner of Tree of Life Mothering.  She is the mother of seven busy children and has learned the value of being a Present parent. Homeschooling is her excuse for getting to read children's books all day. You will enjoy all of her family centered blogs and her review of Becoming a Present Parent, Connecting with your Children in Five Minutes or Less, which she said is the book she has been waiting all her life for. This shocked me as she is a mother extraordinaire.

3. June 1 – What's all the fuss about on-line learning? Today you can read my article here,  on Williamsburg Learning. What a GREAT educational option for all types of families. You can also head over to their educational site and see how they think being a Present Parent can impact not only your family connections but your educational efforts, no matter what your families educational choices are.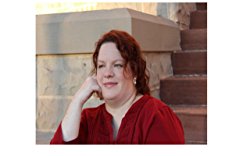 4. June 2 – Kathryn Ann Olsen is an author and hosts a blog called Kaki Recommends. It's about books, all kinds of books. Her job is to let you know what is out there and what is worth reading. Today she is reviewing my new book Becoming a Present Parent. Go check it out.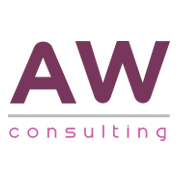 5. June 5 – Amy Walker is a very successful entrepreneur who inspires and teaches other entrepreneurs to be successful. She is also a mother, wife, and is involved in her community and church. She knows how challenging it can be to juggle all these hats. On her blog today, you can read an article about the value of being a Present parent and some tips and tricks to make it work no matter how busy you are. You will love her ongoing blogs on topics relating to working parents.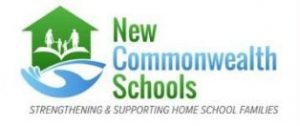 6. June 9 – Brenda Haws is an old friend and business associate. Join us today for a riveting interview on the ins and outs of being a more Present parent. Brenda is the owner of New Common Wealth Schools which exists to connect communities of family-based schools across the nation.
__________________________________________________________________________
If you want to be the first to find out about upcoming events next time and have the first chance to register, sign up and Get the Scoop.
If you can, please come see me or hear me teach. I cannot wait to connect in 2017!!
Testimonials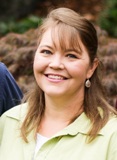 I loved because it's exactly what I've been missing with my public schooled child! Thanks for the inspiration! You are wonderful! Great energy! I felt connected to you. Thank you for being so true and loving. Thank you for your spiritual connecting! And down to earth reality. When I came home from Portland I quickly applied many of the truths you reminded me of and boy, have I noticed a huge difference in my life.
April Hiatt, OR.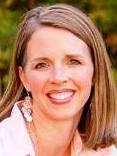 Mary Ann did a beautiful, inspiring job teaching us about what is REALLY important in raising and educating our families. Being "present" is a skill that so easily gets forgotten! This lady comes with the experience of time! This is so valuable to me as a new, young mother. Rebecca Webb, UT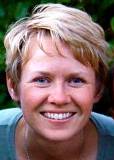 I LOVED your presentation…! I heard a few new things, but also some very timely reminders of things you have taught me before. …it was so powerful when you said, "Well, the number one need of all human beings is to know that we matter and belong, and being present with our children teaches them that they do matter." BAM! I thought you did a wonderful job. My husband is listening to you on his commute and he is coming home in such a better place towards our children, which makes a huge difference in our home. Thank you so much. Stefanie Miller, AZ.


Mary Ann, your information has been so helpful!!! Thanks a million. I love this stuff! Melissa Draper., UT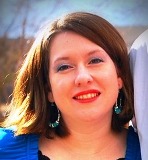 "Mary Ann is like the wind beneath a parent's wings. The confusion and frustration of how to inspire disappear as Mary Ann takes you by the hand and leads you into a world of family inspiration and fun. Mary Ann is honest and real. I'm so thankful for the light and knowledge Mary Ann is bringing into my life by sharing her time and talents. Her wisdom is more valuable than gold!  Shiloah Baker, CO-Founder, The Homemaking Cottage


After spending so many years in scholar phase, I have found in Mary Ann's warmth and wisdom the spark to excite my kids about learning again. Kathy Mellor  Founder Unleashing Your Voice