If you want to be the first to find out about upcoming events next time and have the first chance to register, sign up and Get the Scoop.
If you can, please come see me or hear me teach. I cannot wait to connect in 2017!!
More information coming soon!
Be the first to know when new events are announced! Click here to Get the Scoop.
Upcoming:
1. May 12, 2017
Read the book review just before Mother's Day by Kathryn Ann Olsen (AKA Kaki Losen) You can Read it at karireccomends.com Come join us and help yourself have a better Mother's Day. 
 2.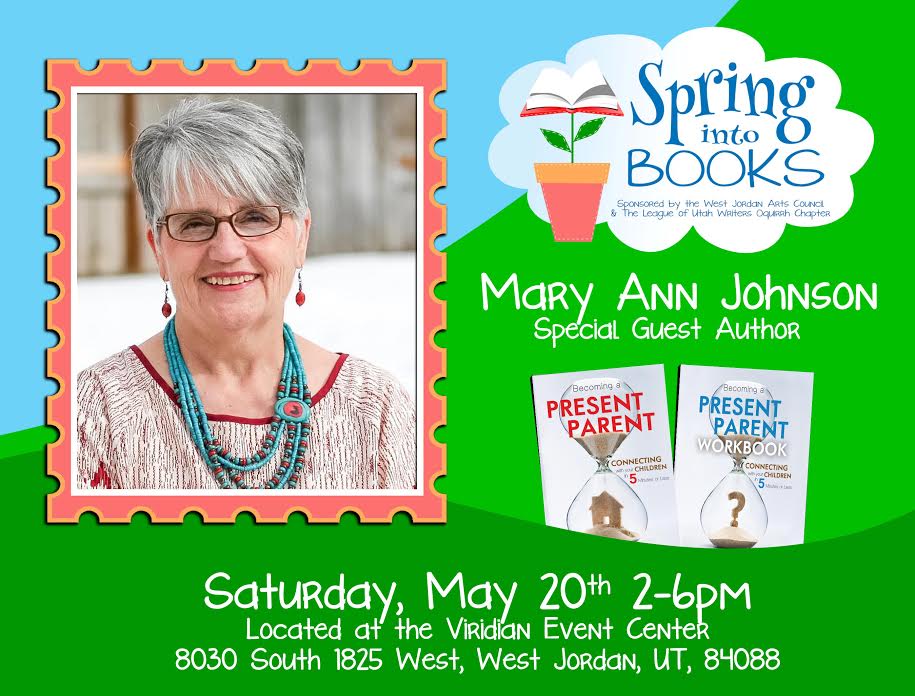 I loved [your class] because it's exactly what I've been missing with my public schooled child! Thanks for the inspiration! You are wonderful! Great energy! I felt connected to you. Thank you for being so true and loving. Thank you for your spiritual connecting! And down to earth reality. When I came home from Portland I quickly applied many of the truths you reminded me of and boy, have I noticed a huge difference in my life.
Mary Ann did a beautiful, inspiring job teaching us about what is REALLY important in raising and educating our families. Being "present" is a skill that so easily gets forgotten! This lady comes with the experience of time! This is so valuable to me as a new, young mother.
I LOVED your presentation…! I heard a few new things, but also some very timely reminders of things you have taught me before. …it was so powerful when you said, "Well, the number one need of all human beings is to know that we matter and belong, and being present with our children teaches them that they do matter." BAM! I thought you did a wonderful job. My husband is listening to you on his commute and he is coming home in such a better place towards our children, which makes a huge difference in our home. Thank you so much.
Mary Ann, your information has been so helpful!!! Thanks a million. I love this stuff!
"Mary Ann is like the wind beneath a parents wings. The confusion and frustration of how to inspire disappears as Mary Ann takes you by the hand and leads you into a world of family inspiration and fun. Mary Ann is honest and real. I'm so thankful for the light and knowledge Mary Ann is bringing into my life by sharing her time and talents. Her wisdom is more valuable than gold! Founder, The Homemaking Cottage
After spending so many years in scholar phase, I have found in Mary Ann's warmth and wisdom the spark to excite my kids about learning again.