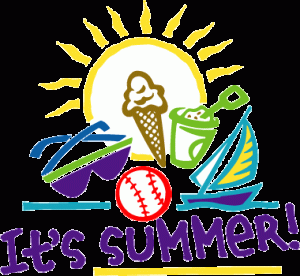 Fun with our family this summer! That's what we want to have happen, it's our yearly expectation. But our expectation doesn't always live up to reality. Summer can be tough. The kids are home 24/7. Mom and dad often feel overwhelmed doing all they regularly do and trying to make summer about family. It can be a bit overwhelming.
Maybe we have a grand vacation planned. Maybe it's going camping a couple of times. Of course, there will be sleeping in the back yard and hitting the public pool. But these events take only a few weeks out of what can be a very long and busy summer.
What gets to many parents is that they often go to bed wondering if they enjoyed their family that day. Did they kiss or hug a child, did they talk about anything besides chores or did anything happen during the day that will make them all smile ten years from now? They wonder if they are creating memories that will last, having fun as a family and helping their kids feel loved and know they matter.
When memories, fun and a knowledge that we matter hinges on doing something out of the ordinary then there is a BIG WORRY that it's just not happening. You know why – because doing big, out of the ordinary things in a family is tough. It takes planning, time, money and we have to put all the regular management of life on hold.
Wouldn't it be great to create lasting memories, have more fun and let our kids know how much they matter just doing the regular things we already do every day? 
That's what I wanted to accomplish with my kids all those years ago. I was often unsuccessful.
I want to help you be successful. I want to help you have more family connection and fun this summer. I want you to feel like a caring parent every day. I want your kids to enjoy being home and to know that they matter to you no matter what else may be on the schedule this summer. Here's how I can help:
Introducing
"A Summer of Family Fun 2017"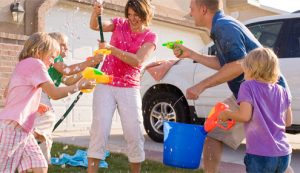 This is a 4-week series designed to teach you how to have a wonderful summer by learning to take advantage of daily events that already happen in your family.
Each week we will spend 60 minutes in live training and student Q&A followed by a 30 minute AMA (ask me anything).
Each session will focus on two daily 'touchpoints' that you can learn to maximize for greater family connection, happiness and fun this summer.
You will come away from each session feeling better about yourself, more confident in your ability to excel as a parent, excited to try new things and satisfied that, yes, you can like being with your kids!!
The cost to work with me for 4 hours is $320. This class also comes with $100 of bonus materials and gifts. So the total value is $420.
But I want you to have this SPECIAL 4-week event for $79
 OR
would you like an even lower price?
What about $39
Here's how:
On May 9, 2017, my newest book, Becoming a Present Parent – Connecting with Your Children in Five Minutes or Less will be released.
I want to CELEBRATE and I want to CELEBRATE with you! I also want you to have the book which is life-changing for families!
When you pre-order the book, Becoming a Present Parent – Connecting with Your Children in Five Minutes or Less,  you can sign up for the 4-week session at the crazy price of $39. And you get over $100 of FREE Bonuses and Gifts
That's a $420+ package for just $39!
You can pre-order the book here. After you have ordered the book send me a text or email showing a copy of the receipt and I will send you the discount code.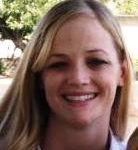 You have taught me principles that have shaped my thinking and the way that I interact with my family. You have thus created a calmer mom and a happier family. You were an answer to prayers! Tammy Funk
You are going to come away from each session feeling better about yourself and better about your family. Summer is going to be a lot more FUN!
4-Week Summer Family Fun Series
A $420+ package for $79!
OR
$39 when you pre-order the book
You save twice the cost of the book!
CLASS SCHEDULE: Wednesday Evenings – 6pm MDT April 12 – May 3
Week 1 – Touchpoint 1 and 8 – Meal Time and Daily Devotionals
Week 2 – Touchpoint 2 and 7 – Bed Time and Family Reading
Week 3 – Touchpoint 3 and 6 – Car Time and Family Night/Meetings
Week 4 – Touchpoint 4 and 5 – Chores/Family Work and Transitions
WHAT ELSE COMES WITH THIS TOTALLY FUN and EDUCATIONAL FOUR-WEEK PROGRAM
Each week's session will be recorded and you can download it to your computer to listen to any time you need a pick me up or a refresher on what to do. ($60 value)
You also receive downloadable handouts to help you practice what you are learning. The handouts are designed to help you plan, get clarity and practice new "ways of being" with your children.  ($10 value)
And because I really do want you to experience success I will include a recording, giving you the basics to create and use the AMAZING family connection tool, The Spark Station, in your home. ($15 value)
And to help you in creating amazing content for your Spark Station and for having some terrific Summer family experiences right at home, you will receive 2 Rockin' Spark Station Packets absolutely free.  ($20 value)
You and your spouse can both listen in for the same low price.
One last, special perk, something I've never offered before. At the end of each session, for those who want to stay, we are going to have an AMA (Ask Me Anything). I know from talking with past students, clients, and friends that there are a ton of things people want to know about my life and my parenting. This is your chance to ask me anything!
That's over $100 of bonus material and gifts ABSOLUTELY FREE!
I know that some people think that being a great parent comes naturally. Trust me, it doesn't! We grow and progress as good parents, as we learn and practice, over time. It can feel like a constant, uphill battle.
This 4-week program is your opportunity to take away some of the guess work in how to communicate, relate, connect and enjoy your children – and how to do it just by adjusting how you participate in what you already do every day in your family.
Feel assured that you will have good results and feel better in your efforts or your money back, no questions asked. I'll give you 14 days, that's two calls, to make sure that you are getting the value you are looking for. If it isn't what you need let me know and I'll send you a refund.
Because this is a live call and I'll be answering your questions I have to limit the number of people in each session. So don't wait. Secure your spot and have a happier and more fun summer in 2017!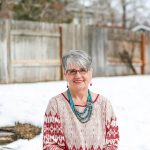 Really, we are going to have a WONDERFUL time together learning some new things, implementing and refining. You are going to LOVE this! Come join me. : )
Here's to a well-lived day,
Mary Ann